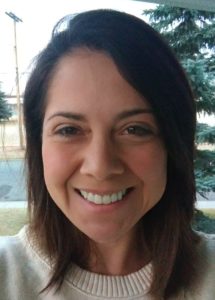 Carla Mariano, an IT professional from Brazil, was over the moon with excitement when she received the email informing her that her application to immigrate to Canada had been approved. However, leaving the relative comforts of the familiar for a destination fraught with many uncertainties was a truly daunting experience.
"I was anxious, excited, and scared all together. It was really exciting, but thinking about leaving family, our house, friends, and all those things that took us years to accomplish and to trade them for the unexpected was scary," Carla admitted.
Thankfully, in her quest for settlement information on Canada, she discovered the SOPA program. That proved a defining moment for Carla as enrolling in SOPA's Job Search Strategies course meant that she not only arrived in Canada prepared, she also arrived employed.
During the course, Carla developed new job search, resume writing and job interview skills. As a result, she was confident that she could secure a job in her field. She also learned the importance of being able to articulate her skills and accomplishments. "Acknowledging my transferable skills and valuing them helped me be more confident that I could change countries, companies, positions, and still add value to another workplace," Carla said.
She learned how to write a Canadian-style resume and cover letter and how to target both to communicate the specific skills that matched the requirements of each job advertisement. Carla's resume caught the attention of a recruiter when she applied for a project management job in her field during the program. She was contacted for an interview, impressed her interviewers, and got the job!
Carla arrived in Canada in October 2017, and today, she's thrilled that her job has been a career-defining one: "This experience has indeed brought me closer to my career goals because I am benefiting from meeting new people, getting to know new processes, new management styles and expectations, and new technology."
On moving to Canada, she says to newcomers, "I recommend this as a lifetime experience for everyone. But try not to do it all on your own, and seek support before immigrating – the SOPA guys are absolutely awesome and supportive."
Written by Bamidele Salako, SOPA Alberta Client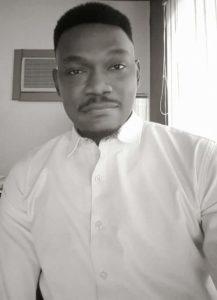 Bamidele Salako enrolled in the SOPA program before immigrating to Canada from Nigeria in 2018. He began his writerly journey at the age of 13, and worked as a staff writer and deputy editor of one of Africa's leading celebrity journals, Ovation, before moving to Calgary, Alberta. He showed such great enthusiasm for the program that SOPA Alberta staff encouraged him to apply his writing expertise and gain Canadian experience by volunteering with SOPA Alberta. As a volunteer with SOPA, Bamidele hopes to inspire newcomers to Canada by sharing his fellow immigrants' success stories. We thank Bamidele for writing such a beautiful story.