Guest Post: Moving to Canada | A Short Guide to Pre-arrival
When I finally got my COPR, my first reaction was disbelief, followed by exultation, and then, total panic. It was finally happening. It was real. This is what I wanted but, now, the ball was in my court. What to do? Where to begin? How to begin? It was scary. I was terrified and overwhelmed.
The first and most important lesson I learned is this: You have a safety net.
Step 1: Breathe. You are not alone.
Even if you are coming to Canada alone with no family or friends, there is a network of people who are there to help. For some, it's a job. For most, it's a vocation; they want to help. And, since the services are IRCC (Immigration, Refugees and Citizenship Canada) funded, they are free for newcomers.
Step 2: Formulate a plan of action, a pre- and post-arrival checklist. But remember, it's hard to formulate and execute a plan of action if you're functioning from a point of anxiety. Rinse and repeat step 1 as often as necessary. The second lesson I learned was to pivot and adapt if something isn't working. You will need to have a Plan A, but also a plan B, C and D.
This guide has been divided into two parts: Part 1 will cover the essential steps before leaving for Canada. Part 2 will cover arrival experiences and post-arrival recommendations. I'd advise you to read both before leaving for Canada.
Pre-arrival services
Your best starting point is to join a pre-arrival program. This will give you a chance to prepare for your job search, learn about working in Canada, do target research, receive reliable information and prepare even before you land. Look online for organizations such as SOPA, Planning for Canada or other IRCC-funded organizations. They will help you build a more personalized action plan for your settlement and employment needs in Canada. They'll also give you resources and direct you to appropriate provincial settlement agencies in Canada such as CCIS (Alberta) or Build ON (Ontario).
Tip: The earlier you get in touch with them the better.
Finances
Initial funds: It's advisable to carry a certain amount in cash and have the rest wired once you set up your Canadian bank account. However, if you carry more than C$10,000 in cash, you have to declare it at the port of entry. Bear in mind that there might also be a limit to how much you can take out of your home country. For example, India has a limit of 3000 USD.
Bank accounts and investments: Check with your bank or financial planner in your country of origin on what needs to be done. How will your immigration status affect your accounts? Will you have to close any accounts? Will you need to assign a delegate or have a joint holder? What paperwork needs to be signed? How much time will it take? What will it cost?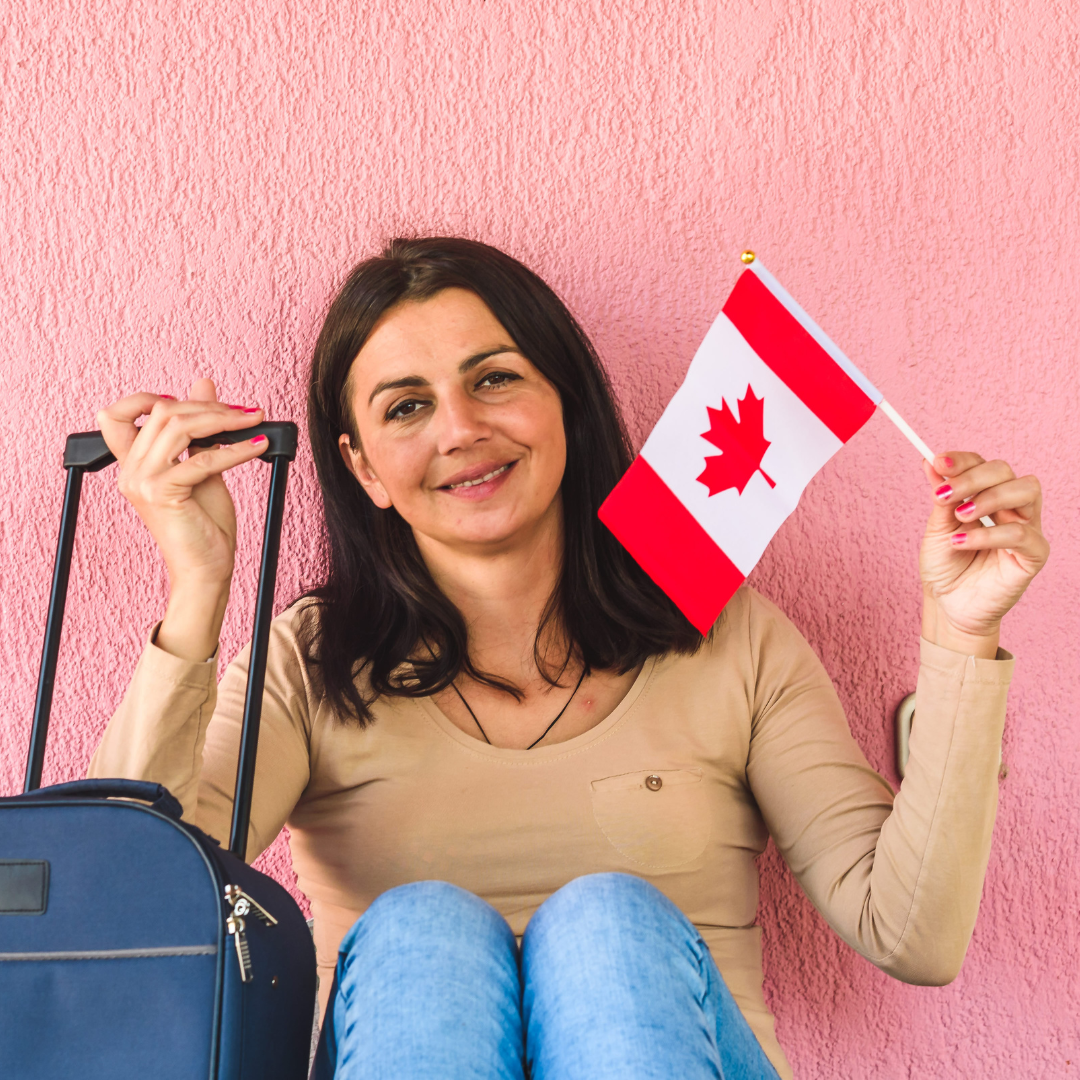 Remember, it's hard to formulate and execute a plan of action if you're functioning from a point of anxiety. Rinse and repeat step 1 as often as necessary. The second lesson I learned was to pivot and adapt if something isn't working. You will need to have a Plan A, but also a plan B, C and D.

Alison Rebello
Phone
There will be a period of transition where you may need to receive messages (OTPs and confirmation codes) from official agencies in your country of origin before you can change your contact details. it is advisable to have an international roaming phone plan to cover the initial days or months.
Tip: Some service providers may allow you to receive incoming messages without activating an expensive international roaming plan.
Health
While Canada has government-funded health insurance, not every medical expense is covered, especially dental and vision care. Also, getting a health card is likely to take some time which means you might not have access to free medical services immediately. Once you have a health card, you'll need to find a doctor who can and will take new patients. This entire process can take months.
That's why it's best to get a health check before leaving, especially for gynecological, dental and vision. It's also a good idea to get travel and health insurance for the first few months. Similarly, carry a few months' worth of medications preferably with a prescription (in case the border officials need to see a prescription).
Temporary housing
Do you need to reserve a hotel, a hostel or an Airbnb? Do you have family or friends who can house you? Be sure to have a backup plan in case those plans fall through.
It's highly unlikely that you will be able to rent a place before arriving because most landlords will require documentation. It's always recommended to visit a rental in person before signing a lease, and it is always recommended to sign a lease to avoid scams. Promises of cheap housing with no paperwork are very likely to be a scam.
Packing list
Decide which belongings you will need to carry with you and which are to follow. This will influence later decisions such as buying extra luggage, choosing a cargo shipping company, etc. Next, you'll need to decide which belongings to put in your carry-on and which at your check-in. Plan for the horrible scenario of your baggage getting lost or delayed: keep valuables, essentials and important documents with you. It might not make sense to carry certain gadgets due to different voltages and power outlets. Similarly, not all cookware is suitable for Canada (induction vs open flame cooktops).
Tip: Pack some ready-to-eat meals if you're heading to an Airbnb or similar because, depending on when you land, stores may not be open or you may be too jetlagged.
While you're deciding what to pack, create an Excel or Word document listing your belongings, their description and their value. This will help stay organized. Additionally, you will need to include their value in Canadian dollars when you draft the Settlers' Effects List (see point 7). For valuables, it's smart to take photographs and an official appraisal for any valuables. This will also help with insurance in case of damage or loss if you have them shipped later.
Tip: Group your belongings under 8 items/headings (clothes, electronics, books, kitchenware, etc.) because Form BSF 186 only has 8 lines for entries. Affix a summary sheet with the description of the items/groups with the form.
Settlers' Effects Lists
The Settlers' Effects documentation comprises two forms: BSF 186 (goods with you) and BSF 186A (goods to be imported later). These lists need to include items and their description (including make, model and serial number, if applicable) as well as their estimated value in Canadian dollars. They will be signed and stamped by the officer at your first port of entry.
As a new immigrant a.k.a. settler, you are entitled to have customs duties waived for goods you bring with you or later so long as you declare them in these lists and the lists are signed but the border officials. (Check Canada Border Services Agency website for forms, restrictions and recommendations).
This list is based on my experiences in September 2022. Some requirements, such as ArriveCAN and COVID-19 vaccine mandates, have evolved since then and I've left those out. Depending on when you arrive and from where the process might be easier or more complicated. The best preparation is research (online and through networking with other immigrants), adaptability and patience.
Lastly, remember: Breathe! You've got this.
Read the second part of this guest post here!
Approved to immigrate to Canada? Join us SOPA! With SOPA, you receive free tools, resources and access to our online courses that are designed to help you find a job in your field in Canada. Job search, job readiness and job retention are at the core of the SOPA Program.
---
Written by: Alison Rebello, Program Assistant Volunteer, SOPA Alberta
As part of her pre-arrival preparation, Alison completed the SOPA program and is now volunteering so that she can pay it forward.
Having recently moved to Calgary, she is in the process of discovering her new home and its people. You'll often find her striking up conversations with complete strangers because she believes everyone has an interesting story to tell. By sharing her learning and experiences, she hopes to ease the settlement process for other newcomers.