Guest Post: Moving to Canada | A short guide to Post-arrival
This second part of this guide will walk you through the basic post-arrival experience. The guide will also list, explain and give tips on what post-arrival steps you'll need to take as part of your settlement process. This guide has been divided into two parts: Part 1 is covering the essential steps before leaving for Canada. Part 2 below will cover arrival experiences and post-arrival recommendations. I'd advise you to read both before leaving for Canada.
Starting Point: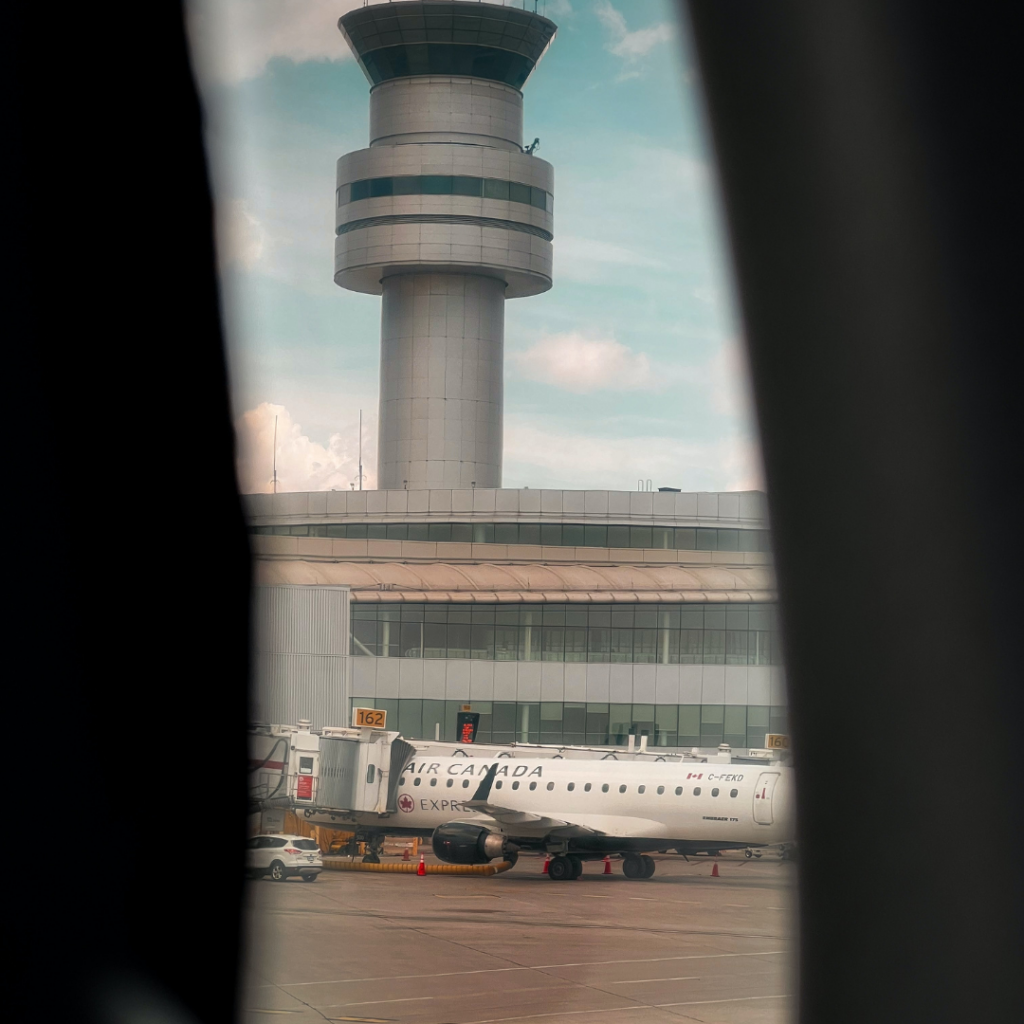 Day 0: Landing in Canada
You've gotten your poor, jet-lagged self (and, perhaps, your family) to Canada! You've arrived!
Breathe. Take in the image of that lovely Canadian tarmac.
Your first port of entry i.e., the first immigration checkpoint where you arrive is where your paperwork will be processed. If you've got an onward journey, it's best to allow 4 to 5 hours before you have to catch the next plane, etc.
You need to prepare your COPR letter, work or study permit, your passport, Settlers' Effects lists, proof of funds and any other pertinent documentation for your entry process. You will be asked to provide a permanent address. This is where they will send your PR card. It's best not to give a temporary address. A trustworthy relative's or friend's address would be better. Before leaving the airport, hop on the airport Wi-Fi to check your email inbox and phone for any notices from the Canadian government.
Getting settled
Day 1 to 7:
Rest and recover from jetlag
While the first instinct may be to go out and start getting things done, it is important to rest. After what is likely to have been a tiring journey, giving yourself time to recover will put you in a better frame of mind to take on any challenges posed by the Canadian bureaucracy. You will need the physical and mental energy to get used to your new life, the weather, and the distance from your support systems and your comfort zone.
Get a Canadian phone number (SIM card/eSIM)
A Canadian phone number will be necessary to get an appointment for a SIN registration, open a bank account, get a library card, etc. Research which options are most suited to your needs and budget. You could even do this before arriving.
Here are a few questions to ask yourself:
Do I need a phone and a SIM, or only a SIM (new phone or BYOD)?
Which provider is the best in the town or city I've chosen?
Do I want a prepaid or postpaid one?
What documentation is required for either option?
Where can I buy the SIM (Online or in person)?
Is there a mall or store near my temporary housing?
Tip 1: You're very likely to find the Wi-Fi and mobile data charges exorbitant in Canada. Many stores (e.g., Home Depot), shops (e.g., coffee shops), and libraries have Wi-Fi that you can use for free and save on data.
Tip 2: A mall is likely to have several stores where you can buy a SIM in person.
Social Insurance Number (SIN)
A SIN is a confidential and essential number you'll need to work in Canada, get benefits and for some banking processes. Once you're in Canada, you can apply online, by mail and in person at a Service Canada office. It's not possible to get a SIN before arriving. In my experience, it was the fastest and easiest to apply in person after getting an appointment. Check which documents apply to your specific situation.
Tip 1: To avoid extremely long queues and wait times, get an appointment in advance.
Tip 2: If you're arriving with your family, you can get their SIN registration done at the same time.
Bank account
Several banks in Canada advertise special offers for newcomers such as waived monthly fees, unlimited money transfers and $0 transfer fees. In addition to the Big Five—BMO, Scotiabank, CIBC, RBC, and TD— there are online banks such as Simplii Financial, Tangerine, etc. There are even credit unions such as Servus or connectFirst. Each of these avenues has pros and cons. It is absolutely essential to shop around for which works best for you.
Generally, you will need to open a chequing account on which you will not earn interest. There are options to open a combined chequing and savings account as well.
You will need your passport, COPR, work or study permit, and your SIN. It is preferable to have a reliable address and a Canadian phone number. Rather than walking in, it's best to get an appointment to set up your account and get a credit card.
Tip 1: Canada is a credit-based economy which is why it's important to get a credit card as soon as possible. It is even more important to learn how to use it responsibly because building a good credit score is vital for everything from renting a house or buying a car to starting a business.
Tip 2: It's a good idea to opt for a no-fee card so you don't have to worry about paying no matter what the future holds. Your credit card is usually delivered to your home address but you could collect it from the branch directly.
Find permanent housing
While getting the documentation for your new life in order, you'll need to look for permanent housing. What kind of housing do you need? Draft a checklist of what you need from your new home: grocery stores, schools, playgrounds, and covered parking. Check for safety by using the local police websites. Check for public transit and accessibility. Make sure to talk with the landlord and inspect the rental before signing any lease.
Tip 1: Rent payments usually begin on the first day of the month. Plan for your temporary accommodations accordingly.
Tip 2: Some landlords may allow you to move in on the last day of the previous month.
Be a tourist for a day
It's easy to get bogged down with the minutiae and worry but try not to. You left your country of origin for a reason. Go out and explore your new home. Take public transit if you can (just remember to carry the correct change). Fall in love with the newness and the peculiarities. Find joy in your momentous life decision.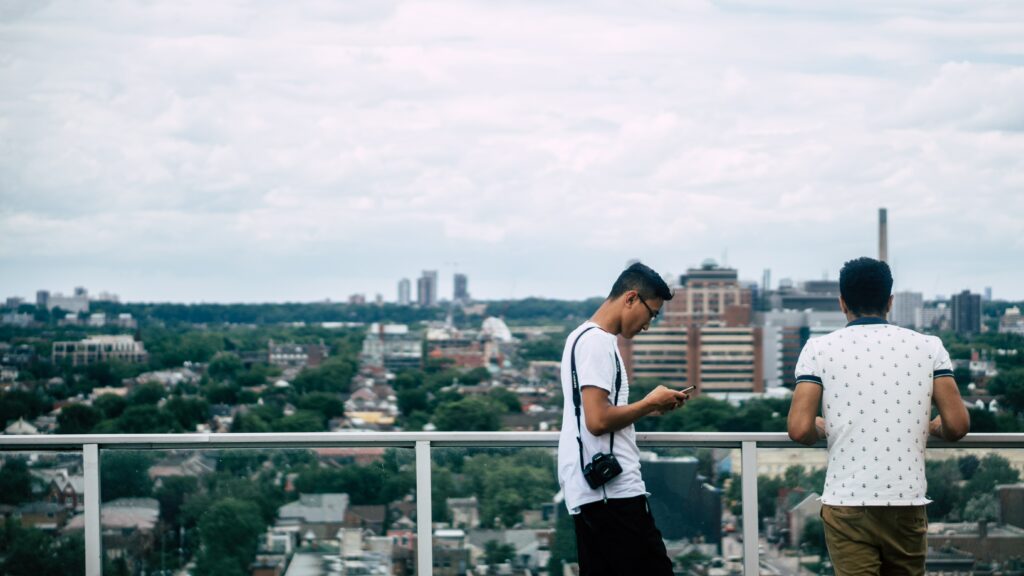 Following weeks:
Get a library card
In Canada, the public library is free for residents. There are an enormous number of resources and support systems in place for residents and newcomers. Other than borrowing books and multimedia, there are language classes, exhibitions, reading groups, etc. They have free access to Wi-Fi, computers, printing and, in some libraries, even mental health counselling. Look up the library in your city to see what resources could be at your fingertips.
Get in touch with post-arrival immigrant services
Once you've started getting used to the cadence of life in your new home, get in touch with immigrant services. Some focus on specific groups such as women or the 2SLGBTQIA+ community, others offer more generalized and overall support. In addition to settlement support, they provide access to volunteering opportunities, bridging programs, etc.
Tip: You can get in touch with as many organizations as you want or need to.
Apply for a health card and find a doctor
To access Canada's free healthcare, you will need a provincial health insurance card. In addition to your passport and COPR/permit, you'll need to provide proof of residency. In Alberta, this includes a driver's license, bills such as utilities and phone bills, mortgage or rental agreement, home insurance, or vehicle registration.
Tip: It's also possible to update your address in your bank account and use your bank account information or bank statement as proof of residency.
Once you have a health card, you will need to find a family doctor and/or pediatrician. The time it will take to access free healthcare varies according to each province. Nevertheless, the process is likely to take a few months. This also depends on your preferences and how soon you find suitable doctors who are able to take new patients.
Get your children registered in school
Navigating the school system will be an important step for both you and your children. You'll need to decide whether you want your children to study in a public or private school. Within those systems, there are also Catholic schools where Catholic education is integrated into the curriculum. You will likely be asked to provide documentation such as proof of your child's age, residence, proof of guardianship and immunization record.
Tip 1: Contact schools as early as you can so that you can register your child in time
Tip 2: Depending on where you decide to live, you might have to look outside your location and your children may have to travel farther.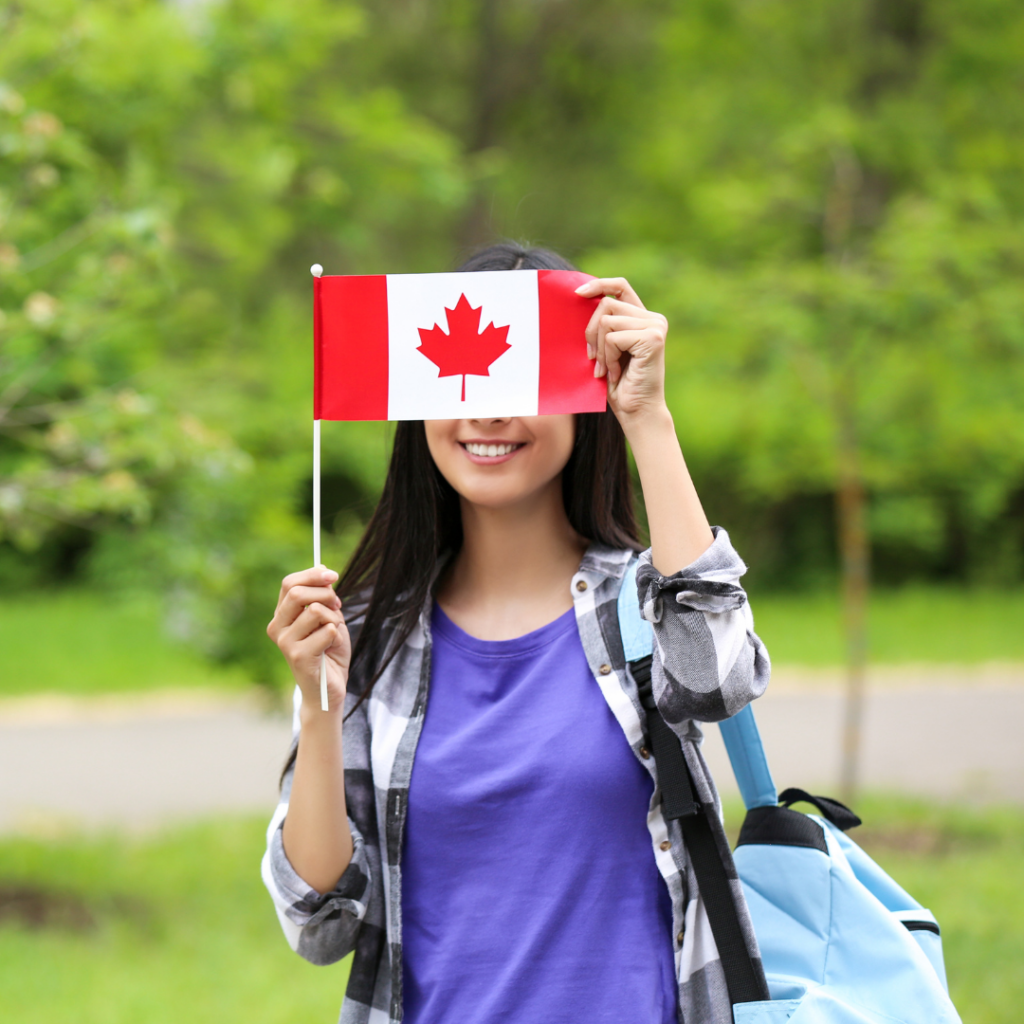 After getting these pillars in place, you'll be able to move on to other settlement necessities like getting a driver's license, starting language classes, and getting involved in the community. Just remember to give yourself time to settle in. Trust and enjoy the process. Revel in the differences between what you know and what you are discovering. Be patient with others and yourself. Most importantly, keep an open mind and be kind.
Approved to immigrate to Canada? Join us SOPA! With SOPA, you receive free tools, resources and access to our online courses that are designed to help you find a job in your field in Canada. Job search, job readiness and job retention are at the core of the SOPA Program.
---
Written by: Alison Rebello, Program Assistant Volunteer, SOPA Alberta
As part of her pre-arrival preparation, Alison completed the SOPA program and is now volunteering so that she can pay it forward.
Having recently moved to Calgary, she is in the process of discovering her new home and its people. You'll often find her striking up conversations with complete strangers because she believes everyone has an interesting story to tell. By sharing her learning and experiences, she hopes to ease the settlement process for other newcomers.