Job Scams and How to Avoid Them
Most newcomers to Canada are eager to find employment soon after arriving. When looking for a job, it is important to be aware that scammers may take advantage of that eagerness. Employment scams can be posted on legitimate and well-known job sites and can be made to appear like real job postings. Scammers would even use fake LinkedIn profiles to approach job seekers. The scammer may then initiate an online interview through email, video chat, or text message, most often through the following apps: Google Hangouts, Telegram App, texting apps and WhatsApp. New Canadians are especially vulnerable to fraudulent job offers because of their active participation in the job market and their inexperience in the hiring process.
Scam job posts are often found in the part-time or entry-level job categories, but can exist for all types of jobs. Popular scams often promise high income for little experience or the ability to work from home. Sometimes, the scammers try to get you interested by saying things like, "You can be your own boss, start your own business, or set your own schedule."
If someone offers you a job and they claim you can make a lot of money in a short period of time, that's a scam!
The scammers try to get your personal information and use it for identity theft. Or they may ask you to pre-pay for materials or training in advance. Sometimes they ask job seekers to accept cash or cheque payments into their bank accounts and then they instruct them to keep a specified percentage of the funds as payment, and wire-transfer the rest of the payment to the "company" running the scam.
According to the University of Calgary's website, common job scams can take shape in any of the following;
Moving money: A scammer might ask you to deposit a cheque and e-transfer money back to "test their payroll." The cheque will bounce, or, scammers will ask you for your bank or credit card details for "hiring purposes," before they've even set up an interview or offered the job.
Phishing for personal information They ask you to fill out an online form and provide your full name, SIN, home address, a scan of your passport, and banking information prior to hiring you. While your name might be necessary, the other information isn't.
Paying for training or materials upfront If a company is promising "unlimited earning potential" and asking you to pre-purchase the products you're selling, or providing lengthy unpaid training, beware! Other common scams that involve paying for materials or products now might also require you to recruit others.
There are some red flags that you can watch out for while looking for a job:
Little or confusing information about the job. Often the job post or the unsolicited communication email contains vague and confusing information about the job. It may also be poorly written with spelling and grammatical errors. Emails are often sent from free, insecure accounts such as Gmail, Yahoo, or Hotmail.
Your online resume is all they required to hire you. Also, if you didn't submit your application to their official career website; something is probably not right.
No interviews. Hiring on the spot is a huge red flag that a job is a scam. Real employers take the time to get to know their job candidates before offering them a position. Sometimes scammers will conduct a fake interview through Google Hangouts, Telegram App, texting apps (TextFree app, TextNow app) or WhatsApp.
Requesting sensitive information before being offered the position. Information such as your Social Insurance Number or your bank account is not needed until later during the background check process. There is never a real reason for a potential employer to ask for personal financial information about you prior to you being hired for the position.
Asking for "fees." You should never have to pay for the job. Asking potential employees to pay for things such as software or to pay monthly for insurance on a laptop they will loan you for work is a huge red flag.
Promise of high pay. Do your research into the company and see what similar positions with other companies typically pay. Job scammers will often post too high of a salary to tempt desperate job seekers. Remember – if a job sounds too good to be true, it probably is!
How to protect yourself from job scams:
Verify that a legitimate company is offering the job. Conduct a background check. If you receive a job offer, carry out a background check on the company. Try obtaining the organization's address, contact information and history. If this information is not found, then the job offer is fake.
Validate the job posting is legitimate by ensuring that the job offer is posted to the company's official website and not only online job boards, or by calling the company using a phone number you know is correct and not just provided in the job offer.
Never accept funds on behalf of someone you don't know, and never pay for a job.
Never provide personal information in your résumé, on application forms, or other online job sites including: Your Social Insurance Number, your age, marital status, date of birth, your driver's license number, your health card number or your banking or financial information, which includes credit card or bank account numbers and any Personal Identification Numbers.
If you feel you may have been a victim of fraud, Report to your local police and the Canadian Anti- Fraud Centre (1-888-495-8501). If you have paid funds to a scammer, contact your bank and credit card companies immediately and see if it is possible to reverse it.
Additional resources:
Government of Canada's Anti-Fraud Centre has a list of reported scams and provides resources if you think you've been scammed and need help. There is also a list of the reported scams exploiting COVID‑19.
You can also refer to other consumer organizations like the Better Business Bureau.
Are you approved to immigrate to Canada? Join SOPA today! You'll arrive in Canada better prepared, more confident and enter the workforce sooner.
Settlement Online Pre-Arrival (SOPA) is an Immigration, Refugees & Citizenship Canada (IRCC) funded program that delivers free pre-arrival services for job readiness, success and retention. Explore the free, pre-arrival resources, services and courses we offer at ArrivePrepared.ca.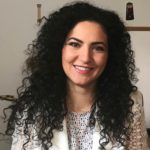 At SOPA Alberta, Isis is a Cultural Communications Facilitator who helps Internationally Educated Professionals (IEPs) understand Canadian workplace Culture. As an immigrant herself, she has experienced the cultural adaptation process and the rigours of finding employment in the Canadian labour market. She has ten years of banking sector experience under her belt as well as four years of experience as a business owner in Canada. Her real life experiences have helped her understand the unique challenges that IEPs face in Canada and the opportunities they require to excel in Canadian workplaces. Isis currently facilitates all four of SOPA's soft skills courses at SOPA Alberta including Workplace Communication, Complex Conversation, Working with Others and Social Interactions.