I did all the hard work before coming to Canada
Udeh Olughu arrived in Canada from Nigeria. Udeh found a job in his field just 13 days after landing. Back home Udeh worked in the financial industry. He used to work in a multinational bank and he was a customer service manager there. He did the job for about 10 years before coming to Canada. Right now, he is working with the Royal Bank of Canada (RBC) in Regina, Saskatchewan. He works as a Client Advisor. Right after his immigration application was approved, he was introduced to SOPA. He had many questions, but the major one was how to get a job in Canada and how to integrate into Canadian workplace. Udeh talks highly of his SOPA counselors and course facilitators. He strongly believes that because he did all the hard work when he was still in Nigeria, the payoff was that he got a job in his field so quickly. He shares his story with us and some wonderful tips for immigrants getting ready to immigrate to Canada.
Lisa Williams, his course facilitator with the 'Job Search Strategies' course made two interview with him. One you can read below and another one you can watch on our Youtube channel or just click on the video at the end of this story to watch.
How would you describe your SOPA experience?
I had an awesome SOPA experience. My facilitators were very professional, courteous and persistent. I repaid that professionalism by concluding all tasks assigned to me and improving myself by implementing the numerous feedback provided by my facilitators.
If you feel more prepared for the Canadian workplace, how did SOPA help to prepare you?
The following SOPA courses helped prepare me for the Canadian workplace,
Canadian Workplace Integration
Professional Communication
Imagine you saw a job ad that you would like to apply to, what things that you learned from SOPA would you apply?
The first thing I will do is study the job requirements and research that particular role then tailor my resume and cover letter to highlight my skills as it relates to the posted job requirements.
What has surprised you most about your new city?
I, especially, enjoy the pleasantness of the people in Regina. They are really respectful and easy to talk to.
How was your employment journey in Canada?
I signed my job offer letter exactly 13 days after moving to Canada. The entire process took less than a month as I applied for this position from my home country. I did this by submitting a targeted resume and cover letter via indeed.ca website. I had two interviews for this position: one phone interview and a group interview. I advise all newcomers to prepare in advance by learning to prepare targeted resumes and cover letters in Canadian format, improve your transferable skills, practice interview tips and build your professional network.
How did SOPA change your approach to seeking employment/licensure in Canada?
After I registered with SOPA, a Pre-Arrival Employment Specialist was assigned to me. I was then advised a personal plan, which consist of theoretical and assignment sections. I received thorough feedback from my counsellor for every assignment I submitted, and this helped improve my approach to seeking employment in the Canadian job market.
What strategies did you use to find a job in your field?
I registered on job search sites like Indeed.ca and Glassdoor. Thereafter, I only submit targeted resumes and cover letters for positions that suit my skills. I also research   the recruiting company extensively and internalize company vision, mission and core values and relate this to my values and skills. This information always comes in handy during the interview sessions, as every employer will be impressed that someone actually put in the hard work by researching the company prior to the interview sessions.
Describe any challenges you faced in your job search process and the steps you took to overcome these obstacles.
The major obstacles I faced are as follows,
Getting shortlisted for the first round of interview or online assessment.
Passing all rounds of interviews
I surmounted these challenges by,
Preparing and submitting targeted resumes and cover letters
Updating my linked In profile and improving my visibility online
Researching the employer and preparing answers to imagined interview questions
Communicating calmly and confidently during the interview processes
Please provide any tips for other newcomers in terms of finding employment in Canada and/or seeking licensure.
In my opinion, poor communication skills, limited professional network and hidden job market are the main challenges for newcomers but proper planning and implementation will improve employment and licensure acquisition immensely. From your home country, research the Canadian job market, educational and licensing requirements for your profession, understand your transferable skills. Then start applying for positions at least two weeks before landing in Canada. Do not get depressed and discouraged from rejections rather learn from the process and try again. SOPA courses will play a huge role in preparing you for these aforementioned challenges.
Are you approved to immigrate to Canada? Join SOPA today! You'll arrive in Canada better prepared, more confident and enter the workforce sooner.
Settlement Online Pre-Arrival (SOPA) is an Immigration, Refugees & Citizenship Canada (IRCC) funded program that delivers free pre-arrival services for job readiness, success and retention. Explore the free, pre-arrival resources, services and courses we offer at ArrivePrepared.ca.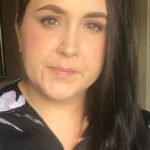 Interview was prepared by: Lisa Williams, Job Search Strategies Facilitator at SOPA Saskatchewan
Lisa Williams is an experienced facilitator and project leader with roots in assisting her community members overcome barriers to employment. As a cultural Anthropologist, she is thriving on the SOPA project, as she is passionate about working with newcomers and helping them feel more prepared to move to Canada. Lisa enjoys working online with clients in their home country, but is the most fulfilled when she gets the chance to meet her clients face to face after they have arrived!