Client Testimonial: Seerat Nischal
Seerat Nischal is a dentist from India and just recently arrived in Ontario, Canada. She was able to take advantage of one of SOPA's two soft skills courses – Professional Communication.
This is what Seerat says about the course:
"It's an immense pleasure to share my experience with the course on Soft Skills: Professional Communication. This course has offered me a deep insight into the Canadian workplace culture. Although all the participants come from different cultural and professional backgrounds but the overall structure, content and organization of the course is such that it is easy to understand and correlate for one and all.
All the units presented significant information in the four vital realms of day to day work culture- Small talk, presentations, constructive feedback and meetings. I have been pleasantly surprised at every step of this learning experience by acknowledging the noteworthiness of these skills and the crucial role that they could play in retaining a job and integrating with your coworkers. The worksheets and assignments served as a great way of self-evaluation along with the remarkable role that my facilitator, Caroline played by guiding me at every stage. I am very grateful to Caroline for her patience and support all throughout.
Although all the 3 units had a lot of new information to convey but the most important skill that I learnt from this course was of giving and receiving constructive feedback. I have never had a chance to face such situations while working in my home country and after completing this unit, I feel prepared. The unit on presentations taught me to control my pace while speaking in front of an audience. The unit on meetings taught me how to effectively prepare and participate in official meetings. Learning new facts on making small talk while keeping some ground rules in mind was an eye-opener as well. Thank you very much."
We thank you for sharing your experience with the SOPA Program, Seerat, and wish you and your family all the best with your settlement in Canada!
Are you approved to immigrate to Canada? Join SOPA today! You'll arrive in Canada better prepared, more confident and enter the workforce sooner.
Settlement Online Pre-Arrival (SOPA) is an Immigration, Refugees & Citizenship Canada (IRCC) funded program that delivers free pre-arrival services for job readiness, success and retention. Explore the free, pre-arrival resources, services and courses we offer at ArrivePrepared.ca.
Prepared by Caroline Purver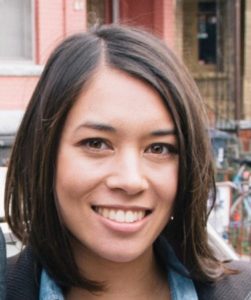 Caroline Purver has been working as a Cultural Communications Facilitator (Ontario) for SOPA since the program started in 2015. She has been working in the non-profit sector in Ottawa for numerous years and is a graduate of the Social Service Worker program – Immigrant and Refugee stream from Seneca College in Toronto. Caroline is passionate about helping newcomers thrive in this beautiful country and is thrilled to support pre-arrival clients as they prepare to enter the Canadian workplace.  
yoent and enter the workforce