Murshed Nizam is one of our former SOPA (Settlement Online Pre-Arrival) clients. Before landing in Ontario in December, 2016 Murshed participated in the SOPA program. His career in Canada took off soon after his arrival and ever since has been progressing. Today, Murshed is working for a group of companies managing several hotels in Canada and the USA. Almost a year after going through SOPA program, Murshed is sharing his story of his path to a dream job .
"I immigrated to Canada in December 2016 to fulfill the hopes and dreams of my life. It was difficult to leave a place where I lived my whole life. But I was ready to take on the challenges of a new country, to adopt the new culture and to make Canada my new home.
I dreamed of becoming an accountant since I was little, I pursued my dream and became a member of the ACCA-UK (Association of Chartered Certified Accountants of the United Kingdom). After applying and receiving my permanent resident visa for Canada, I applied for a Certified General Accountant certificate (CGA recognizes ACCA certificate). In December 2016 I got certified through Chartered Professional Accountants (CPA) of Ontario.
While preparing to land in Canada, I registered with the SOPA program and took two of their online courses. SOPA courses covered topics on workplace culture, interview process, resume writing, and more.
"During SOPA courses I learned useful topics on Canadian workplace culture, interview process, resume writing and more."Murshed Nizam
A week after landing in Ontario I attended a networking event for accountants in Toronto! During the networking event I made some connections and I got a job offer for a contract position. I joined a CPA accounting firm and I worked very hard for 6 months. A second step in my career was when I got hired as a general accountant on a 2 months contract. Before the contract ended, I kept applying for other jobs. During one of the interviews I went through a rigorous interview process with the management team, and at the end of it I got a job offer. I'm happy to share that I am currently working full time on a permanent  contract for a group of companies managing several hotels in Canada and the USA.
Thanks to SOPA courses and my work experience in Canada, I now understand the significant differences between the two countries. But I keep working on improving my skills to keep up with the requirements of the Canadian job market."
Murshed is continuing to work hard towards achieving his goals and dreams. We wish him and all our SOPA clients all the best. I am convinced that preparation and hard work, resilience and a positive attitude always result in success!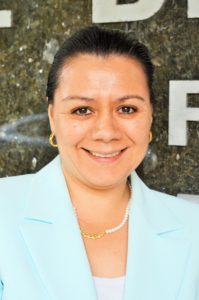 Story prepared by Nery Munoz – Job Search Strategies Facilitator with SOPA Ontario
Nery has been working in international development for many years, mainly on education and migration issues. She hold a Master of Arts in International Development from the Norman Paterson School of International Affairs, Carleton University.

Immigrating to Canada?
Sign up for free pre-arrival courses and resources! www.arriveprepared.ca