Takeaways: Job Search Strategies
Guest post by Maria Agnes Castillo from the Philippines. Maria is SOPA Manitoba client.

When my Intake Counselor, Milagros Dacwag with the SOPA Manitoba team, introduced me to SOPA's Job Search Strategies course, I thought to myself that the job search is technically not new to me. I had created resumes before and successfully landed jobs for the past 13 years or so. How different can the job search in Canada be? However, as I started the course, I went through 2 questionnaires; one was a personal assessment of the job search methods I used, and the other one assessed whether or not I was a positive job seeker. The questions in the questionnaire made me re-assess my confidence and my job searching skills. After going through the Job Search Strategies course I realized that I didn't actually have the job search strategies, as uploading a not well-thought resume to a job site and then leaving my luck to employers' search matches wasn't a strategy.
Here are my takeaways from the Job Search Strategies course.
1. Professional Mindset
Being professional means coming to an interview on time and dressing appropriately, providing polite answers when asked, being prepared to take a call and asking the right questions and knowing how to make a great first impression when you meet with new employers. After the interview, continuing interacting with the employer by expressing your interest in the job and the company. Canadian employers appreciate when a candidate sends a thank you note and makes a timely follow up.
2. Framework
I found out about a set of ideas, rules and guidelines on:
How to identify my occupation code in Canada (NOC)
How to find job ads and tap into hidden job markets
How to identify my marketability (hard and soft skills) when creating an excellent targeted resume and cover letter to fit the requirements an employer is looking for
How to predict interview questions and best ways to answer them
3. Marketing skills
I now know about marketing skills and the important role they play when networking. When using these skills correctly, they can help expand your network. Networking can help you tap into hidden markets and help you land a job in your field.
I am so grateful that I was able to take advantage of this free program funded by IRCC (Immigration Refugees Citizenship Canada). The Job Search Strategies course prepared me for what to expect once I get to Canada and start looking for a job. My confidence has been elevated to a new level. Kudos to Echo Duan for facilitating this course, reviewing all my assignments and getting back to me with insightful feedback. Her reviews with long lists of relevant points helped me when I was creating my resume and it showed how passionate she was in sharing her knowledge. A huge thanks for that!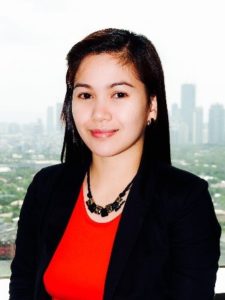 About the writer:
Maria Agnes Castillo, a Software Test Analyst from the Philippines, was referred by her husband, Andrei Castillo, a former SOPA Manitoba client. Maria Agnes arrived in Winnipeg in September, 2017 to join her husband. We hope the self-marketing skills that she developed with the help of JSS course will help her land her dream job! We wish her and her husband a successful settlement in Canada!