Four Thousand Miles – A Banking Professional's Journey from Russia (Part 1)
Natalya is a highly experienced banking professional from Novosibirsk, Russia. She worked as an Account Manager in commercial banking for over six years. She was responsible for performing all kinds of banking operations with large companies in the region. Natalya considers herself a generalist which isn't typical for the highly specialized Canadian job market. This is why she was very concerned to move to Canada. She wasn't sure if she could present herself in a manner that would demonstrate the ubiquitous "right fit" for a role with a Canadian bank.  It was for this reason she was willing to settle for less. She felt that getting a position in commercial banking commensurate to her experience and qualification might not be possible due to her lack of knowledge and experience in Canadian accounting and legislation.
"I feel that getting a position in commercial banking right after landing might not be possible due to my lack of knowledge and experience in the Canadian banking system"
It was as if fate had intervened and challenged her perspective in this area. In the early spring of 2016, soon after Natalya had undergone her medical exam for immigration to Canada, she came across SOPA (Settlement Online Pre-Arrival) via Facebook. "I saw their advertisement in my RSS feed and contacted them by email. It was that simple! Although my decision in choosing SOPA was a fast-paced, even hasty one, I have never regretted it." she said.
As a result of joining the SOPA program, Natalya discovered something fresh, unique and personal that was critical to her successful integration in Canada.
"SOPA is a wonderful program with caring course facilitators and well-structured study materials. Not only did they make me more aware of the cultural differences between Russia and Canada, they helped me tailor my resume to the new reality and provided me with precious advice related to my career. In addition, the program gave me psychological support which proved to be so beneficial at this critical moment in my life."
"The feeling of being connected and supported by knowledgeable professionals in my new home country was very encouraging and definitely contributed to making the whole immigration process less stressful for me – I am extremely grateful."Natalya
Natalya had become a true believer in the SOPA program. When asked if she would recommend the SOPA program, she beamed at me and replied:
"I would definitely recommend SOPA to anyone who is on the verge of taking such a life-changing step as immigration. All of SOPA's representatives I was dealing with were extremely professional and willing to help, and after completing the program with them, I felt much more confident about what to expect in my new home country because I was armed with knowledge and had what it takes to arrive prepared."
To be continued.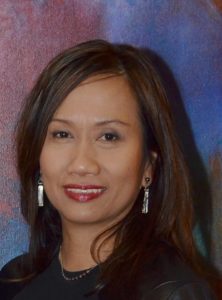 – Gemma Follini, SOPA Ontario Facilitator, Job Search Strategies
Gemma Follini is currently a Facilitator for Job Search Strategies course for the Ontario province at Settlement Online Pre-Arrival (SOPA) program at World Skills Employment Centre located in Canada's capital city, Ottawa. She had been working with World Skills Employment Centre in progressive roles as Job Match Specialist, Job Developer and Client Support for over 8 years, passionately focused in supporting, equipping and inspiring New Canadians in their career integration in the province of Ontario.
Immigrating to Canada?
Sign up for free pre-arrival courses and resources! www.arriveprepared.ca