Keys to Job Search Success
SOPA Alberta client Chimezie Ifediniru demonstrated how a positive attitude, good work ethic, realistic expectations and dedication can contribute to a successful job search and workplace integration in Canada.
Chimezie, an IT professional from Nigeria, completed SOPA's Job Search Strategies, Professional Communication and Working in Canada courses before arriving and settling in Calgary with his family in July.
His SOPA facilitators noted his ability to submit assignments on time while incorporating constructive feedback for improvement. "Chimezie was highly motivated and committed," said Hasmik Asmaryan, SOPA Job Search Strategies Facilitator.
"The biggest keys to his success were his positive attitude and likeability as well as his knowledge, professional experience and a very hardworking personality." "He was well prepared, open minded and ready to learn," said Mirjana Borjan, Chimezie's Professional Communication Facilitator. "He's a true professional."
During his job search, Chimezie demonstrated his level of preparedness through networking, being informed about his occupation in Canada and communicating his skills to employers."I was lucky enough to meet people who were in my field," said Chimezie. Less than three months after arriving, Chimezie secured a job within his field and specialization with an established IT consulting firm.

"During my job search, I always maintained a positive attitude," Chimezie said. "I learned a lot from SOPA before coming; it helped me to get a clearer perspective of what is on the ground and the things I needed to do before landing. SOPA will help immigrants if they are able to complete the courses, follow what was learned and, above all, keep a positive attitude."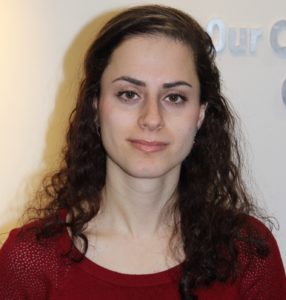 – Hadis Siadat

Job Search Strategies Facilitator
SOPA Alberta