How To Create A Strong LinkedIn Profile That Is Pleasant To Employers' Eyes and Ears
Did you know that 122 million people received an interview through LinkedIn? 35.5 million were hired by a person they connected with on the site? If this made you wonder why let's learn about the power of LinkedIn! In this blog post, we'll cover how to make a great profile, how to make new professional connections and find new job opportunities. You will learn about tips and techniques to improve your profile and powerful features for job hunting. Let's dive right in!
1. LinkedIn economic graphs
We can see here some impressive numbers on the economic graph: 30 million companies, 20 million open jobs, more than 35 thousand skills, and 90 thousand schools. More than 660 million users, with 2 new users joining the platform every second. So, LinkedIn is not slowing down anytime soon.
There are a few things to keep in mind when it comes to LinkedIn. Think of LinkedIn as your personal sales page. It's a professional social media platform where you can sell yourself, look for new job opportunities and network with others in your industry.
According to a survey, 70% of employers use social media to screen candidates during the hiring process. About half of the employers – 47% said they wouldn't call a person for an interview if they can't find them online.
So if you're someone who is trying to get noticed by hiring managers, grow your personal brand or grow your own business, you definitely need a strong LinkedIn profile.
2. Profile and resume
Before we talk more about LinkedIn profiles, how to optimize them, and use them for job search. Let's compare your LinkedIn profile and Resume. If you have ever thought about whether your profile should be the same as your resume – the answer is no. They should never be identical.
Although your resume and LinkedIn profile are both important job-search tools, they serve slightly different purposes.
Your resume is a dynamic document, it should be carefully tailored to fit the requirements of each job you apply for. LinkedIn is more of a general overview of your career and accomplishments. With LinkedIn, you only need one profile. Update it as you gain new experiences, skills, and professional development. There is no need to change your LinkedIn profile when applying for jobs. However, you can highlight certain parts of your profile if you are looking for a specific type of job.
Your LinkedIn profile can be lengthy and more detailed than a resume. Go more in-depth about previous job experience, education, and skills. LinkedIn allows you to add attachments, hyperlinks, videos, and presentations.
When you write a resume, you don't have the same luxury of space. Recruiters want to quickly scan this document and get everything they need out of it in a few seconds.
Professionals and employers can interact, learn and connect with you on LinkedIn. LinkedIn is such an important networking tool for professionals. Through LinkedIn, you can build relationships with other professionals in your field, and employers. You can learn on LinkedIn Learning, add certificates to your LinkedIn profile and share with your network.
Even though LinkedIn is a professional network site, it is less formal than traditional resumes. You can show more personality, and be creative with your headlines, and summary statements.
Lastly, there are recommendations and endorsements on LinkedIn. Employers can view endorsements which gives them the opportunity to view your profile and a quick, visual sense of what you're valued for. Recommendations let them learn more about you from your previous colleagues and managers.
Let's now dive into how to create a strong LinkedIn profile.
3. Choose the right profile picture
In a digital world, your profile photo is a chance to remind people that there is a living, breathing human being behind your online persona. Statistics show that LinkedIn members with a photo receive far more engagement! 21 times more profile views and 9 times more connection requests.
Here are some quick tips on how to choose the right photo: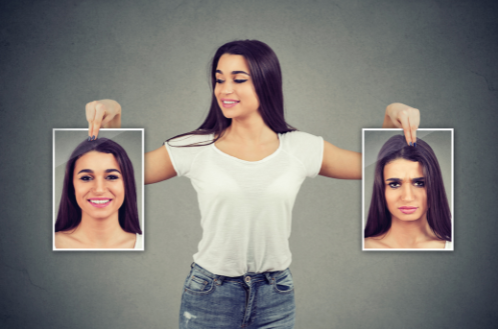 Make sure the picture is recent and looks like you.
Use a background that isn't distracting.
Dress up, find a blank wall, look at your camera, smile and face a natural light source (like a window).
Don't use an image where you have to crop other people out.
In addition: you can add a background picture (to replace the blue banner). You can choose something simple but related to your profession. Choose a background photo that won't visually compete with your profile photo. Canva has free, customizable LinkedIn banner templates or you can create them from scratch.
4. Make your headline more than just a job title
Headline has a major factor in the LinkedIn search algorithm. Keep in mind that employers will use keywords to find specialists, so you want to make sure you are using the right ones.
A good headline tells others what you do and what benefit they get from working with you. You can add as many industry keywords as possible to showcase abilities and also make you more findable by the recruiters. The headline has a 120-character limit. Try to use it to the fullest. Use the separator bar | to separate keywords and phrases.
5. Use your summary wisely
The first thing to say about your LinkedIn summary is to have one! It's amazing how many people still leave this field blank when creating their LinkedIn profile. Your summary is your chance to tell your own story and it's one of the most important parts of your LinkedIn profile.
Start strong with a catchy opening statement. LinkedIn shows only the first three lines of your profile summary before readers have to click to see more. That means that those first characters need to be strong enough to grab the reader's attention and make them want to learn even more about you. Tell a story about yourself who you are, and what you do, share your skills, and achievements. Think about how does your work help other people or the company?
You might use your summary to share your interest in a specific discipline within your field. Or your desire to work with companies that make an impact on a specific segment of the community. Placing these ideas in your summary will help others to better understand your entire career.
Again make sure you are using keywords that employers will be using during their search.
Here is a strategy you can you in your summary when including keywords. You could also put something like 'my areas of interest include'. Here is an opportunity to list some of your areas of expertise. This gives you a great opportunity to share some important keywords that will help you stand out when people are searching on LinkedIn. You don't want to abuse this though and just type keywords everywhere. But it's a good idea to include them when possible.
You have 2000 characters to express yourself professionally. It's a section that you should put some thought into and take your time when you're doing it.
Rather than just listing your job duties under each entry in your experience section, you should be detailing your accomplishments. Each of your bullet points should describe not only what you did in your past jobs, but also how you did it, what the results were, and how it impacted your team or company.
6. How to find the right keywords?
Let's take a look at the resume builder tool on LinkedIn. Go up to the top of jobs, and from here, click on more and resume builder. Click create from the profile. For the job title in order to customize it, you can use, for example, Program Manager. Select that, click apply, and when you do this, off to the right, you'll find this really neat keyword tool. So this is a great way to get customized keyword recommendations for you, based on your job title and your profile.
Another way for using keywords is using the LinkedIn search bar. Search for people in your field. Once you do this, go take a look at some profiles and when you see things that really stand out or you notice what keywords they're using, write those down. Another place to look is on company pages. Let's say you're interested in working at a specific company or have a company that you think is a thought leader in your industry. Select the company and scroll down and you'll see things about stuff they're posting, their about section, videos, page post and more. About section on the company's page, in Specialties – there'll be a lot of information there. This is a great place again, to search for keywords. Another way, and probably the best place to search for keywords is within job postings in your field. And from all of these, you'll find a ton of keywords that you'll want to start using in your profile.
7. Tailor your experience
Focus on including your key transferable skills, experiences, and achievements here that are relevant to the kind of work you are looking for.
You can add links, images, videos, and files to the entries in your experience section.
Focus on including your achievements.
Rather than just listing your job duties under each entry in your experience section, you should be detailing your accomplishments. Each of your bullet points should describe not only what you did in your past jobs, but also how you did it, what the results were, and how it impacted your team or company. Whenever you can, include keywords to show what vital skills you used and when. And quantify your experiences and achievements. Numbers will help recruiters see the scope of your work and make your accomplishments feel more specific.
8. Other profile sections and tips
Add Education, Licenses, Certifications, Projects, Volunteer Experiences, Accomplishments, or Languages.
In the 'skills & endorsements' section itself, you can have up to 50 skills, but profile viewers can only see your top three, so choose the most important ones for these slots.
You can ask people you've worked closely with for recommendations. Your recommender should know what your goals are for your next career steps as well as what skills and experiences you'd like them to emphasize. And the best way to get a recommendation is to give one. If you write a recommendation for a colleague, they're likely to return the favour.
When you create a profile, LinkedIn automatically assigns you a string of numbers as a URL. But you can set a custom address instead. Make sure your URL is easy for you to remember and share. It is better to use your first name and last name in the URL. Then add the link to your LinkedIn profile on your resume and/or your email signature.
Make sure your profile is public. Making your profile public will allow you to appear on search results, therefore improving your chances of being found by recruiters.
LinkedIn Premium account involves features that can help you in networking and building your personal brand. You can learn from the LinkedIn Learning platform, and upgrade your skills, have access to additional searches. With a Premium account, you can view any profile from search results. You also have the ability to improve your resume with keyword insights. And access to interview preparation.
LinkedIn Learning You can have completely free and unrestricted access to LinkedIn Learning through your library. Most Canadian public libraries participate in LinkedIn Learning for Library, you can find out on their official website. After obtaining a library card, a LinkedIn Learning library code, and your PIN number, you're ready to log into LinkedIn Learning, free of charge.
9. Search for jobs on LinkedIn
Let recruiters know that you are open to 'work' on your LinkedIn profile. You can choose whether all LinkedIn members or only recruiters can see that you're open to job opportunities.
Follow companies and use job search filters and alerts to find relevant opportunities. Apply actively and focus on recent job postings.
Not sure where to begin when networking on LinkedIn? The answer is simple: Your profile. People, that you want to network with, will at some point click on your profile to learn more about you. Try to post on a regular basis and include relevant hashtags in your content.
Make sure to customize your invitation requests. Explain how you know the person, make a quick introduction, and explain the reason why you want to connect.
And last but not the least, join LinkedIn groups. All you have to do is type in keywords related to your industry and you'll find loads of LinkedIn groups to choose from. They allow you to reach a targeted audience of industry professionals and establish relationships with people by having something in common. Good luck!
To learn more about SOPA (Settlement Online Pre-Arrival) and whether you might qualify for our courses, please find us at arriveprepared.ca. We love to help newcomers to arrive prepared for life and work in Alberta, and we have many partner agencies in most other parts of Canada as well.
Written by: Olja Stojanovic, Intake Counsellor/ Employment Specialist, SOPA Alberta
Olja Stojanovic is an internationally trained professional with a wealth of experience working in non-profit institutions with a strong passion for helping people. Currently, she works as an Intake and Employment Counsellor at SOPA Alberta where assist new immigrants to integrate and successfully find employment in their fields in Canada. As an immigrant and former CCIS client herself who immigrated to Canada, Olja hopes to inspire other newcomers by helping them to identify their career goals in order to adapt and integrate smoothly living and working in Canada.