Volunteering: Why and How
One of the most significant pieces of advice people job searching get, especially if they don't have a lot of experience in their field or are new to the area, is to volunteer. What is volunteering and why do people recommend it?
Volunteering is working unpaid, usually with charities or non-profits, in a variety of available positions. They can have time commitments of one day to multiple years. Positions range from physical labour to coordination, technical positions or Board of Directors etc.  The time commitment can be anywhere from a few hours a week to a few hours a month, making it entirely doable. You can do an arrange of tasks to meet your goals while also providing much-needed support to many worthy causes such as; homelessness, children, human rights, environment, animals and many more.
Why should you volunteer? Volunteering has many benefits. You can make connections that will help you in your job search. Through volunteering you can; gain Canadian experience and Canadian references that can vouch for your work. You can expand your community, create an employment network, attain references etc. It will help develop your network of people who can point you or recommend you to jobs.  You can have references who can vouch for your work in a Canadian workplace. Not only suitable for employment it can also be a way to meet people and create friendships in a new community.
How do you volunteer? If you're a first-time volunteer finding a volunteer position can be overwhelming.  First, you need to know what your goals are. Then you can research which positions and organizations will nest suit those goals. Once you have done this, you can start applying for volunteer positions. You can find volunteer opportunities in various websites or newsletters and places such as community centres. You can also contact non-profits and charities you're interested in directly to see if they have any opportunities. In some cases, you will apply for it much like any other job with a resume and/or cover letter and references. This is especially true for higher level positions. Many times you will need to send in a general resume. The organization may ask for references or interview you (or both). Once you have the volunteer position, don't be afraid to ask questions if you're unsure of anything. They want you to succeed! Don't be afraid to realize it's not a good fit either. Sometimes you need to find another volunteer opportunity to ensure a rewarding experience for both yourself and the organization.
Resources to Get Started:
https://volunteer.ca/vdemo/EngagingVolunteers_DOCS/Building_Blocks_for_Engaging_Newcomer_Volunteers_Newcomers_Guide.pdf
https://settlement.org/ontario/employment/volunteer/volunteering/
https://www.ontario.ca/page/volunteering-ontario
https://charityvillage.com/app/volunteer-listings
Good luck!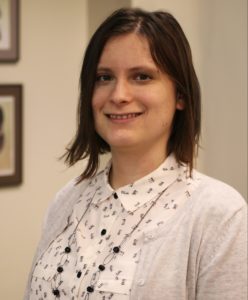 Prepared by: Kristy-Lu Desrosiers, JSS Facilitator, Ontario
Kristy-Lu is with the Catholic Centre for Immigrants where she runs one of the Job Search Strategies courses.  With a background in employment counselling and social work, she knows just tough hard it can be to find a job. She is passionate about ensuring clients are prepared and have the resources they need to succeed.