Four Thousand Miles – A Banking Professional's Journey from Russia (Part 2)
After arriving in Canada, Natalya decided to enjoy the first few months learning about Ontario before starting her job search. She really wanted to explore this new country that she would now call home. Natalya is from Novosibirsk, where the population is almost twice as small as Toronto. So, she was amazed by the unique combination of fresh air, abundance of colours and the small wild animals in the city; as well as the convenient urban facilities and impressive high-rise downtown buildings with the roofs disappearing in the thick fog on overcast mornings. It all felt like some kind of movie to Natalya at first.
She was surprised by the Canadian weather too and was able to understand why the Canadian identity is so closely linked to the topic of the weather. In one of her emails to me she wrote:
"The weather in Canada seems to be absolutely fantastic! I was quite surprised that September in Canada, which is considered a summer month. Back in Russia, we used to have much colder Septembers that were more autumn-like."Natalya
Natalya and her partner were also busy in the first few weeks trying to find a place to live. "We wanted a comfortable place to live, situated in a convenient location as well as close to shops. Perhaps, the most challenging part was finding furniture. It took plenty of time to find something that would be both durable and light-weight so that our mobility would not be limited by our belongings. However, I must admit that immigration is no longer as challenging as it used to be thanks to the internet. All the useful information is now literally at our fingertips. So, the majority of settlement-related questions were efficiently resolved online."
Slowly but surely, Natalya was able to achieve what she had carefully planned to do. What she learned from SOPA and the Job Search Strategies course was the litmus test for the SOPA program. It was time for Natalya to start the job search, where she would have to compete and find her place in the Canadian job market.
It didn't take long for Natalya to get a job offer in her field. She says that SOPA helped her: "As a pre-arrival initiative, SOPA makes future newcomers aware of what awaits them in Canada."
"SOPA made me aware of the significance of networking and joining other settlement programs in Canada. Soon after my arrival, I managed to get connected to the professionals in my field and obtain a job offer from one of top-5 Canadian banks, in the field of Credit Risk Assessment."Natalya
Less than a year after her arrival to Ontario, Natalya was already giving back to the community.  She said: "Through SOPA I learned about numerous volunteering opportunities that existed in Canada. In March and April 2017, I was volunteering for Canada Revenue Agency in a tax clinic, where I was helping French-speaking low-income families to file their tax returns. Although, I realize I still have a long way to go in my integration into Canadian society, I feel confident as a member of the qualified workforce and enjoy giving back to the community."
Although this is the end of the 'Four thousand miles' story, Natalya's story has just begun. We agreed to meet up for a coffee and I am looking forward to hearing more from Natalya as she settles in. Knowing Natalya and what she has to offer to this great country, there may be another story to share in the future!
– Gemma Follini
SOPA Ontario Facilitator, Job Search Strategies
About Gemma: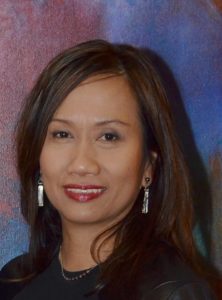 Gemma Follini is currently a Facilitator for Job Search Strategies course for the Ontario province at Settlement Online Pre-Arrival (SOPA) program at World Skills Employment Centre located in Canada's capital city, Ottawa. She had been working with World Skills Employment Centre in progressive roles as Job Match Specialist, Job Developer and Client Support for over 8 years, passionately focused in supporting, equipping and inspiring New Canadians in their career integration in the province of Ontario.