Through SOPA I Learned to Highlight My Professional Background Abroad
Ayomide is from Nigeria, and she is a certified Project Management Professional (PMP) with a strong background in civil and environmental engineering. She is a self-motivated, and well-organized professional with clear goals. Within only four weeks of her arrival, she secured her first role as an Estimator. She later transitioned into a project management position, further demonstrating her professional versatility and adaptability.
Before coming to Canada, Ayomide took the SOPA online course Job Search Strategies and learned how to tailor a resume and cover letter and highlight relevant experience so that a hiring manager can, at a glance, match her previous experience to the advertised role. Small but impactful adjustments, such as incorporating strong verbs in her resume, made a significant difference in showcasing her expertise. She actively used LinkedIn for networking – searching for people in the city and industry she was interested in and reaching out to them. After going through the SOPA courses Ayomide felt empowered to appreciate the worth of her past accomplishments in the context of the Canadian job market.
Pre-arrival strategies were slightly different from post-arrival strategies, as you have to be creative when you're not physically in the country,

Ayomide
« My name is Ayomide Charles. In Nigeria, I worked as a civil and environmental consulting engineer for a few years then switched to project management.
The SOPA program helped me see value in my previous experience and understand that my skills are transferrable and just need to be presented better. Small things like using strong verbs in my resume helped a lot.
I got my first job in Canada four weeks after landing. My role was as an estimator with a general contractor. Construction is an industry I'm familiar with and have worked in. Therefore, getting a job in that field so soon after landing was really good.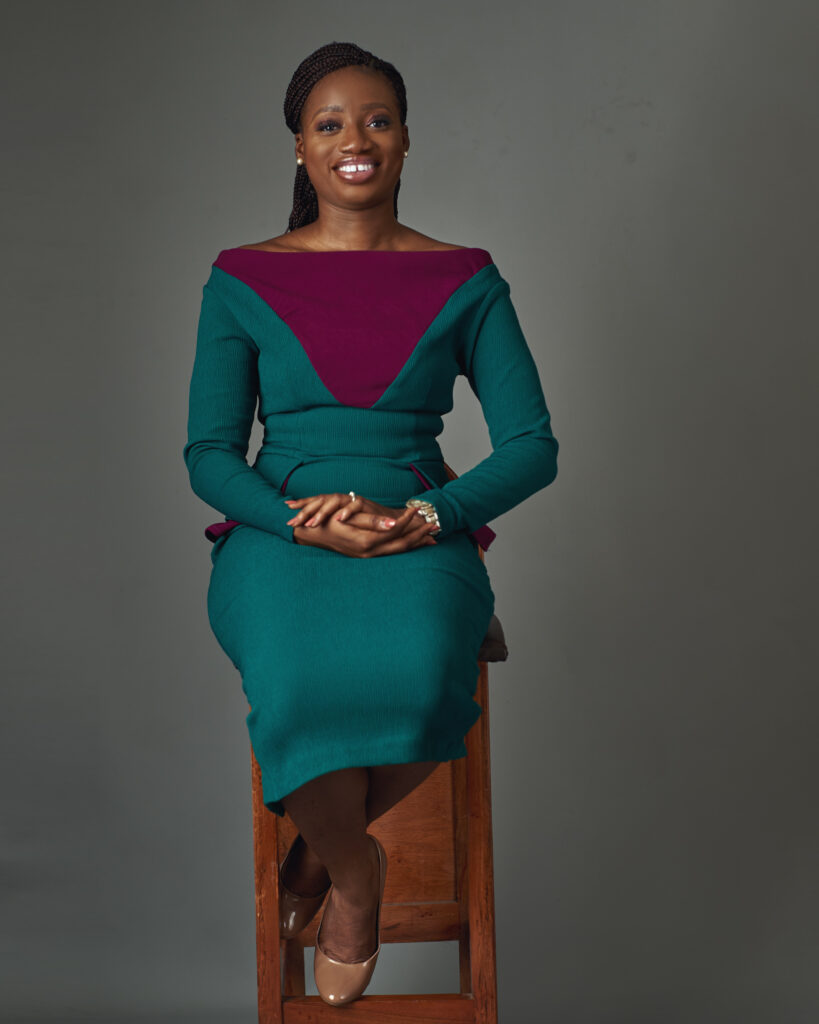 The SOPA program helped me see value in my previous experience and understand that my skills are transferrable and just need to be presented better. Small things like using strong verbs in my resume really helped a lot.

Ayomide
For newcomers looking for jobs in Canada, I hope to share the following tips:
1. Do your research and understand how your profession works in Canada – is it a regulated profession? Do you need to take qualifying exams to practice? What can you do about that from your home country?
2. Ask questions. People are almost always willing to help. In trying to understand your profession in Canada, ask people who are doing the things you hope to do when you land. They may have useful advice for you.
3. Prepare. In going from your home country to Canada, a major component is preparation. Once you've researched and know what you need to do to get the job/career you want, start working towards it. Whether that is getting a certification or training, start doing that. It would make getting settled in much easier for you.
4. Patience. Many Canadian employers take a while to respond to job applications, especially in the summer when people are on vacation. Be patient and don't lose hope.
5. Reach out to your local settlement organization and speak to people who provide immigrant services like ISANS is helpful. They usually have bridging programs for some professions that you may be able to take advantage of.
I would recommend SOPA because their courses provide useful insight into what employers are looking for and how to best position yourself while job hunting, such as tailoring a resume and cover letter to the advertisement's requirements and making sure to highlight the most closely matched skills.
I'd like to thank Cynthia Wang who facilitated the Job Search Strategies course, Anika Sweet who was my intake specialist and Aleksandra Niedzwiecka, my employment counsellor. These amazing people went above and beyond to ensure I was well-equipped to land, settle, and thrive in Canada.
Thank you all for taking the time to speak with me and offer your expertise. It was a great pleasure learning from each of you. »
We thank Ayomide for letting us share her truly inspiring story. We hope more approved immigrants to Canada will see value in preparing before their arrival! Arrive Prepared with SOPA!
Story written by Ayomide Charles and prepared by Cynthia Wang
edits: by Albina Ziatdinova
What is SOPA?
Settlement Online Pre-Arrival (SOPA) is an Immigration, Refugees & Citizenship Canada (IRCC) funded program that delivers free pre-arrival services for job readiness, success and retention.