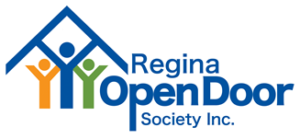 The Regina Open Door Society (RODS) is a non-profit organization incorporated on November 17, 1976. RODS has been recognized locally and nationally as an innovator of settlement services, introduced the first Reception House for GARs and awarded the Citation for Citizenship in 1998. RODS provides diverse and specialized settlement services to newcomers. The organization and its culturally diverse staff of 150+ professionals bring experience, resources, program options and immigration settlement expertise to the community. RODS' vision is 'A Welcoming Community Enriched by the Diversity & Strength of Newcomers to Canada'. RODS strategic priorities are: improve the newcomer experience, foster a welcoming community, enrich the staff and volunteer experience and enhance financial strength and organizational stewardship.
Over 25 programs/services are offered in several locations. Examples of programming include: Orientation Services for Newcomers (OSN), Welcoming Community for Newcomers (WCN), Settlement Support Workers In Schools (SSWIS), Resettlement Assistance Program (RAP), Language Instruction for Newcomers to Canada (LINC), Stage 1 and 2 English, Employment Readiness Services, Youth Services, Summer Program for Youth, Licensed Child Care Centre, KidsFirst Regina, Families In Transition (FIT) program, Newcomer Welcome Centre (Assessment, Information and Referral Centre), Translation and Interpretation Program (TIP), Community Connections (CC) and the Regina Region Local Immigration Partnership (RRLIP).
RODS is excited to partner with Immigrant Services Association of Nova Scotia (ISANS) to deliver Settlement Online Pre-Arrival Services (SOPA) to ensure that newcomers are equipped with the knowledge and skills necessary for successful integration into the Canadian labour market and Canadian community. We know that this project will connect pre-arrival immigrants that are destined to come to Saskatchewan to employment and settlements services in our province.