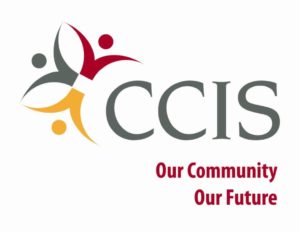 Calgary Catholic Immigration Society (CCIS) is a nonprofit organization that has been offering settlement and integration support to immigrants, refugees, and temporary foreign workers in Southern Alberta since its establishment in 1981. CCIS is comprised of 5 divisions: Business, Employment and Training Services; Community Development and Integration; Resettlement and Integration; Family and Children Services; and Health and Wellness. CCIS is made up of 200+ multicultural, multilingual, and multidisciplinary staff members, as well as 1,500 volunteers, who collectively speak more than 60 languages. We are proud to work in partnership with local organizations, educational institutions, and members of the business community to deliver 70 programs and services out of 7 locations, as well as 25 outreach locations in Calgary and Southern Alberta. Our mission is to develop and deliver innovative programs and services that help newcomers transition into their new lives in Southern Alberta with a sense of dignity and self-worth; to encourage community engagement in creating welcoming environments and supporting newcomer integration; and to demonstrate leadership excellence in client-centered resettlement and employment services.
CCIS serves over 11,000 newcomers each year and is the largest immigrant serving agency in Alberta, Canada's sunniest province. Alberta is known for its natural beauty: Rocky Mountains in the west, northern forests, central parkland and southern prairies. About two-thirds of the population lives in the capital Edmonton, Calgary and their surrounding areas. CCIS is pleased to partner with ISANS on Settlement Online Pre-Arrival (SOPA).
This innovative pre-arrival initiative improves linkages between pre- and post-arrival services for immigrants. Before arriving in Canada, immigrants can interact with CCIS' SOPA staff to access online facilitated and self-directed skills development courses centered on job search, job readiness and job retention.