Greetings All!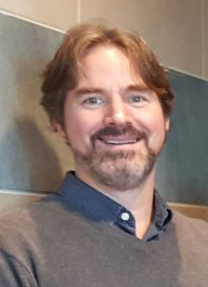 Happy New Year and welcome to the first edition of the Arrive Prepared Insider! As the SOPA Project Lead, and on behalf of the SOPA team, it is my great pleasure to introduce this new program and our terrific national team to you and to announce the official launch of Settlement Online Pre-Arrival (SOPA).
---
Settlement Online Pre-Arrival (SOPA) is a virtual hub providing guidance and customized preemployment supports designed to help newcomers find and
retain employment in Canada.
A New Day
Settlement Online Pre-Arrival (SOPA) is a virtual hub providing guidance and customized pre-employment supports designed to help newcomers find and retain employment in Canada. SOPA engages a network of 6 settlement agencies across the country to deliver training to prepare immigrants for successful integration into the Canadian labour market. This network provides training within local contexts that creates a bridge between pre-arrival immigrants and their destined communities. By participating in SOPA, immigrants will arrive in Canada better prepared, be more confident about Canadian cultural expectations, and enter the work force sooner.
We are very excited to announce the launch of the SOPA program across Canada. We are now delivering in the Atlantic region, Ontario, Manitoba,  Saskatchewan, Alberta, and British Columbia. All partner agencies now have a full complement of Arrive Prepared Insider staff and, as of November, are delivering SOPA courses to new pre-arrival clients.
In this edition of the Arrive Prepared Insider, you will find more information about each SOPA partner agency and photographs of each provincial team and SOPA partner contact information. We would like to congratulate all SOPA delivery staff across the country as well as all SOPA support staff and SOPA IT staff on our successful launch. Everyone has worked very, very hard throughout the autumn months to get this fantastic program ready.
Please visit www.arriveprepared.ca for more information about our programs and for additional editions of the Arrive Prepared Insider. We welcome your comments and suggestions on our content. New editions will be available every quarter.
– Andrew Leverman
Project Lead, SOPA
Altered Minds Inc. (AMI)
Altered Minds Inc. (AMI) provides settlement orientation and educational programs and services that help individuals adapt to change and overcome barriers to a good quality of life. We deliver and support projects that build community capacity and promote peace, health, and security.
AMI is a not-for-profit organization governed by a volunteer board of directors. The board is comprised of Canadians and immigrants from all over the world. Board members represent all immigrant categories (Refugees, Provincial Nominees, Skilled Workers, Family Class and Independent immigrants). Most importantly, we all share the dream of building bridges between our communities in Manitoba and overseas.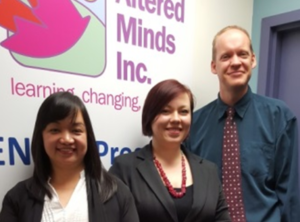 Altered Minds Inc. welcomes refugees and immigrants to Manitoba and promotes the well-being of their families and communities, locally and overseas, by harnessing resources and providing responsive programs and services that assist individuals in adapting to change and overcoming barriers to a good quality of life.
Our current programs and services include:
Settlement orientation, language and life skills training for newcomers
Computer training
Pre-arrival and post-arrival online learning opportunities
We have partnered with ISANS to promote and deliver a suite of Settlement Online Pre-Arrival (SOPA) courses.
AMI's SOPA team provides online courses to immigrants destined to Manitoba, and connects them with local settlement agencies and services before they arrive. We assist immigrants in developing a pre-arrival action plan and guiding them with their personal preparation and job search. Our services ensure that immigrants arrive in Manitoba better prepared, be more confident and enter the workforce sooner.
Catholic Centre for Immigrants & Worldskills Employment Centre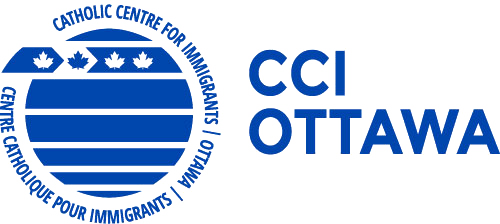 Catholic Centre for Immigrants and World Skills Employment Centre are proud partners of Settlement Online Pre- Arrival (SOPA) project and are working together to deliver and facilitate the SOPA project in the province of Ontario.
The Catholic Centre for Immigrants Ottawa (CCI) has been welcoming newcomers to Ottawa since 1954. CCI promotes and facilitates the reception of newcomers to Canada; sensitizes the community to address newcomers' needs and invites it to respond and assists new arrivals to realize their full potential in Canadian society. The organization offers settlement services and provides a variety of programs such as: Community Connections, Youth and Matching Program, and a Career Transitions Program for International Doctors and International Health Professionals.

World Skills Employment Centre (WS) is an award winning leader in the support and promotion of newcomer talent to employers in Ottawa. Since 2005, more than 20,000 internationally trained professionals have benefited from World Skills services. The organization offers: Job Search Workshops, Workplace Language Training, Cultural Competency Building, E-learning Programs and Job Matching.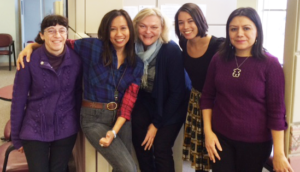 Ontario is proud to have residents from over 200 countries that speak as many as 130 languages. We have a diversified economy with industries such as: manufacturing, finance, agriculture, forestry, mining and tourism. Ontario also has 20 public universities, 24 colleges and over 400 registered private career colleges that offer a wide range of programs. Once arrived, newcomers are well supported by the services provided by numerous settlement agencies in the province. CCI and WS are very excited about the opportunity to work in collaboration with ISANS and settlement agencies from across the country, for this innovative project. We look forward to reaching out to newcomers destined for Ontario and believe that SOPA is an excellent tool for anyone getting ready to come to Canada!
Regina Open Door Society (RODS)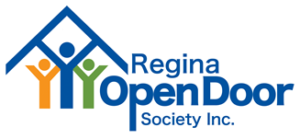 The Regina Open Door Society (RODS) is a non-profit organization incorporated on November 17, 1976. RODS has been recognized locally and nationally as an innovator of settlement services, introduced the first Reception House for GARs and awarded the Citation for Citizenship in 1998. RODS provides diverse and specialized settlement services to newcomers. The organization and its culturally diverse staff of 150+ professionals bring experience, resources, program options and immigration settlement expertise to the community. RODS' vision is 'A Welcoming Community Enriched by the Diversity & Strength of Newcomers to Canada'. RODS strategic priorities are: improve the newcomer experience, foster a welcoming community, enrich the staff and volunteer experience and enhance financial strength and organizational stewardship.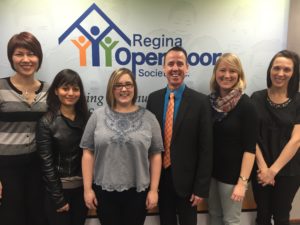 Over 25 programs/services are offered in several locations. Examples of programming include: Orientation Services for Newcomers (OSN), Welcoming Community for Newcomers (WCN), Settlement Support Workers In Schools (SSWIS), Resettlement Assistance Program (RAP), Language Instruction for Newcomers to Canada (LINC), Stage 1 and 2 English, Employment Readiness Services, Youth Services, Summer Program for Youth, Licensed Child Care Centre, KidsFirst Regina, Families In Transition (FIT) program, Newcomer Welcome Centre (Assessment, Information and Referral Centre), Translation and Interpretation Program (TIP), Community Connections (CC) and the Regina Region Local Immigration Partnership (RRLIP).
RODS is excited to partner with Immigrant Services Association of Nova Scotia (ISANS) to deliver Settlement Online Pre-Arrival Services (SOPA) to ensure that newcomers are equipped with the knowledge and skills necessary for successful integration into the Canadian labour market and Canadian community. We know that this project will connect pre-arrival immigrants that are destined to come to Saskatchewan to employment and settlements services in our province.
Calgary Catholic Immigration Society (CCIS)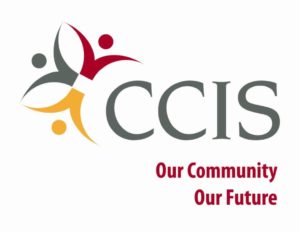 Calgary Catholic Immigration Society (CCIS) is a nonprofit organization that has been offering settlement and integration support to immigrants, refugees, and temporary foreign workers in Southern Alberta since its establishment in 1981. CCIS is comprised of 5 divisions: Business, Employment and Training Services; Community Development and Integration; Resettlement and Integration; Family and Children Services; and Health and Wellness.
CCIS is made up of 200+ multicultural, multilingual, and multidisciplinary staff members, as well as 1,500 volunteers, who collectively speak more than 60 languages. We are proud to work in partnership with local organizations, educational institutions, and members of the business community to deliver 70 programs and services out of 7 locations, as well as 25 outreach locations in Calgary and Southern Alberta. Our mission is to develop and deliver innovative programs and services that help newcomers transition into their new lives in Southern Alberta with a sense of dignity and self-worth; to encourage community engagement in creating welcoming environments and supporting newcomer integration; and to demonstrate leadership excellence in client-centered resettlement and employment services.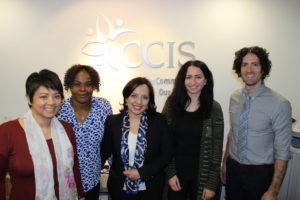 CCIS serves over 11,000 newcomers each year and is the largest immigrant serving agency in Alberta, Canada's sunniest province. Alberta is known for its natural beauty: Rocky Mountains in the west, northern forests, central parkland and southern prairies. About two-thirds of the population lives in the capital Edmonton, Calgary and their surrounding areas. CCIS is pleased to partner with ISANS on Settlement Online Pre-Arrival (SOPA).
This innovative pre-arrival initiative improves linkages between pre- and post-arrival services for immigrants. Before arriving in Canada, immigrants can interact with CCIS' SOPA staff to access online facilitated and self-directed skills development courses centered on job search, job readiness and job retention.
MOSAIC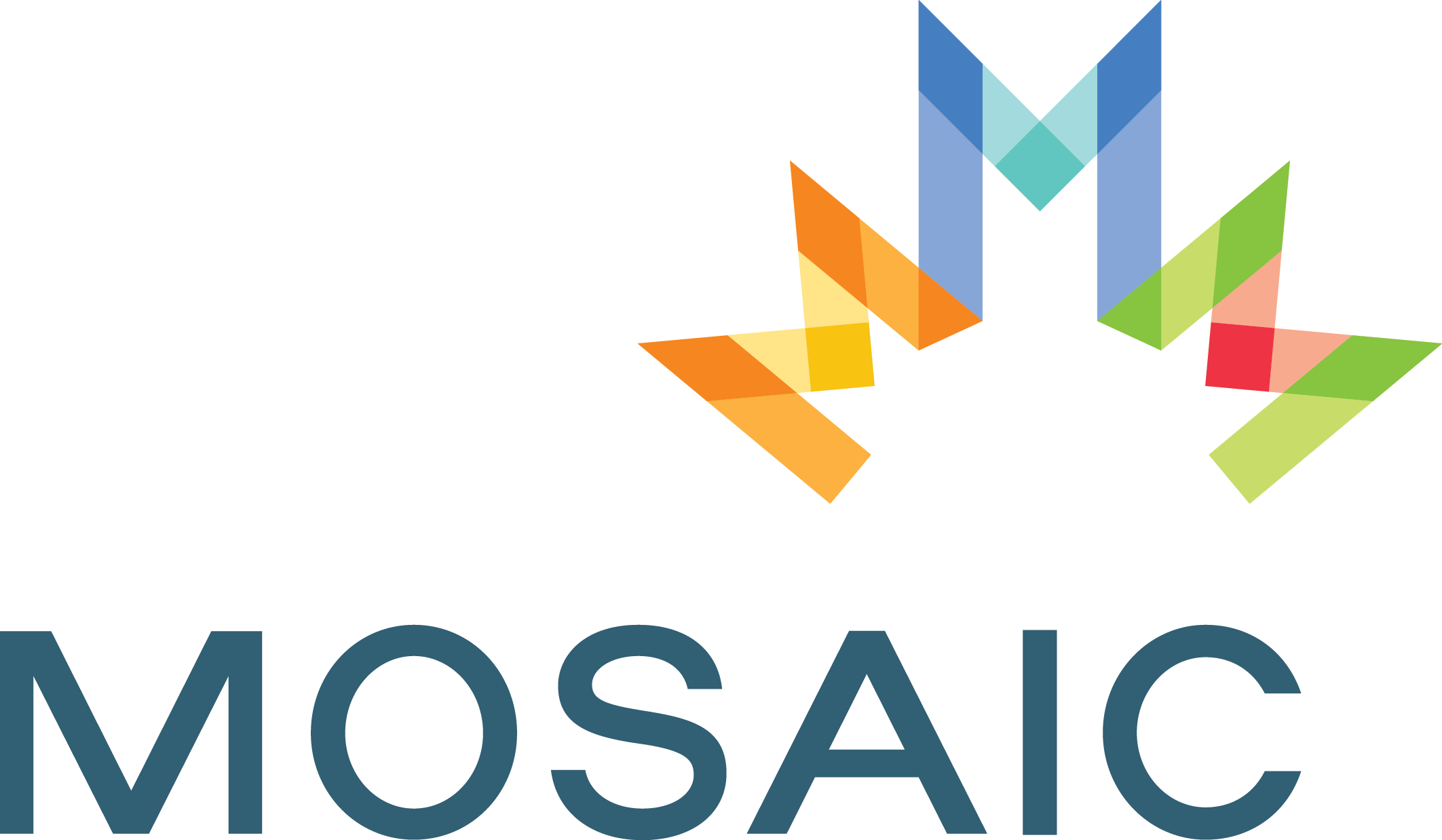 MOSAIC is the sole proud provider of Settlement Online Pre-Arrival (SOPA) in British Columbia which is a partnership of settlement agencies across Canada led by ISANS Nova Scotia. SOPA BC staff has over 20 years combined experience providing employment services to immigrant jobseekers in British Columbia.
Super, natural British Columbia attracts the third highest number of permanent residents in the country, who settle primarily in the urban areas of Metro Vancouver and the Fraser Valley. Metro Vancouver has a visible minority population of 48%, and one of the highest ratios of foreign born residents in the world. Although many newcomers express surprise about Vancouver's rainy weather, they invariably comment favourably about the greenery and the spectacular beauty of the region and the province.


Newcomers who settle in British Columbia have access to a variety of settlement services which are tailored to their needs and MOSAIC has been serving those needs for almost 40 years. Since 1976, MOSAIC, a multilingual non-profit organization, has worked to strengthen communities, push for positive change, and support people in building new lives in Canada. As one of the largest settlement and employment service agencies in British Columbia, MOSAIC empowers immigrants, refugees, and newcomers to fully participate in Canadian society.
The organization offers more than 40 programs delivered at 32 client sites in the Metro Vancouver area. MOSAIC specializes in the following:
Employment, Family, and Settlement Services
Interpretation and Translation
Language instruction
Legal information, and Victim and Family Violence Services.
British Columbia
MOSAIC Headquarters
1720 Grant St., 2nd floor
Vancouver, B.C.
Canada V5L 2Y7
Phone: 604 254 9626
Fax: 604 254 3932
www.mosaicbc.com
Alberta
CCIS Main Office
5th Floor, 1111 – 11 Avenue SW
Calgary, Alberta T2R 0G5
Canada
403 262 2006
www.ccisab.ca
Atlantic Provinces
Immigrant Services Association
of Nova Scotia (ISANS)
Suite 2120, 6960 Mumford Rd,
Halifax, NS, B3L 4P1
P: 902.423.3607 F: 902 423 3154
Toll Free in NS: 1.866.431.6472
www.isans.ca
Saskatchewan
RODS
Newcomer Welcome Centre
1st Floor, 2332 11th Avenue
Regina, SK S4P 0K1
Phone: 306 352 5775
Fax: 306 352 5011
rods.sk.ca
Ontario
Ottawa World Skills
219 Argyle Avenue, 3rd floor
Ottawa ON K2P 2H4
Tel: 613 233 0453
Fax: 613 232 1757
ottawa-worldskills.org
Catholic Centre for Immigrants
219 Argyle Avenue
Ottawa ON Canada
K2P 2H4
Telephone 613 232 9634
Fax 613 232 3660
cciottawa.ca
Manitoba
Altered Minds Inc.
ENTRY Program
Unit 400-259 Portage Ave.
Winnipeg, Manitoba, Canada
R3B 2A9
Phone 204 944 0133
Fax 204 944 8062
www.entryprogram.ca