SOPA is Growing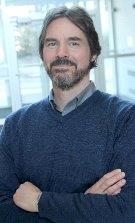 Greetings all,
I am very pleased to welcome you to the third issue of the SOPA newsletter!
We are in the midst of summer in Canada and the SOPA program is growing every day! With close to 1400 client registrations, the program is now helping pre-arrival clients from all over the world to arrive prepared. Clients are praising the SOPA courses and orientation and they are telling their friends, family and neighbours about this terrific opportunity.  And, in exciting news, our clients who have finished the program are beginning to arrive in their new home provinces and many SOPA staff have had the chance to meet and welcome them in person to Canada!
Coming up in this summer issue, you will read several success stories about our clients improving their resumes, becoming more knowledgeable about Canadian workplace culture, getting job offers and generally being better prepared to for their arrival in Canada. You will also see more SOPA course information and a detailed feature on the Soft Skills courses. Also please make sure to check out the wonderful new SOPA website and SOPA video.
Finally, I want to say congratulations and continued success to our SOPA partners right across the country. They've really done a terrific job in establishing this important program for pre-arrival immigrants!
Please visit www.arriveprepared.ca for more information about our SOPA program and for additional editions of the Arrive Prepared Insider. We welcome your comments and suggestions on our content. New editions will be available every quarter.
– Andrew Leverman
Project Lead, SOPA
---
Funded by Immigration, Refugees and Citizenship Canada (IRCC), SOPA delivers pre-arrival orientation, employment and workplace culture communication support for immigrants focusing on job search, job readiness and job retention. SOPA's courses help pre-arrival immigrants develop job search and communication skills and arrive in Canada better prepared and able to enter the workforce sooner.

Nafiz Imtiaz from New Canadians TV interviews SOPA Project Lead, Andrew Leverman about SOPA (Settlement Online Pre-arrival), the program launch, the services provided as a part of SOPA, the SOPA courses, the program eligibility, post-arrival support, partners of SOPA, and what's next for SOPA.
Featured Courses: Soft Skills
Professional Communication

The Professional Communication course provides participants with communication tools required for success in the Canadian workplace. Using videos and other media, the course explores different types of interactions and prepares participants to be workplace ready in the areas of small talk, presentations, constructive feedback and meetings. Course Objective: To explore Canadian workplace cultural norms and communication strategies through videos and audio recordings.

Course Topics

Small Talk
Presentations
Constructive Feedback
Meetings

*Participants are required to deliver a 5 to 10 minute presentation

Time Required: 5-7 hours per week for 4 weeks

Working with Others

Working with Others provides participants with communication tools required for success in the Canadian workplace. Using videos and other media, the course explores different types of interactions and prepares participants to be workplace ready in the areas of networking, negotiating, working with others and conflict management. Course Objective: To explore Canadian workplace cultural norms and communication strategies through videos and audio recordings.

Course Topics

Networking
Negotiating
Working with Others
Conflict Management

Time Required: 5 – 7 hours per week for 4 weeks
Mastering Presentation Skills
Sourav Tosh took the SOPA Professional Communication course in April, 2016. From the start of the course, Sourav worked hard to complete his assignments and was an extremely positive addition to the course.

A Professional Communication course requirement is a 5-10 minute presentation on a topic of the client's choice. When it was Sourav's time to deliver his, it was clear that he was nervous but his Presentation Outline was well planned out so I knew he was prepared. His topic was an Overview of the Video Game Industry and as a Video Game Developer; I knew he had a lot to share with me.

Sourav knocked it out of the park! His presentation was informative and interesting. I love learning from clients and I learned a lot about the video game industry from that presentation.

Giving a presentation is not an easy task but Sourav incorporated all the strategies from the Professional Communication unit and delivered one of the most memorable presentations I had ever seen.

I'm so proud that he has transferred these skills to an authentic workplace success and I know that there will be many more of these workplace successes for Sourav as he begins the next stage of his career working in his exciting new position with Halifax for River Studios as a Virtual Reality Game Developer. Congratulations to Sourav!

– Christine Wall

Cultural Communication Facilitator, SOPA Atlantic

"I had never made a presentation and had huge stage fright. Professional Communication helped me consolidate my knowledge about workplace communication and get more confident. But most importantly, I learnt about making presentations.

Christine Wall, my instructor, took every step necessary to help and motivate me to create and present a topic to her. I did a decent presentation and she encouraged me on my strengths and pointed out the areas of improvement.

Just a couple of weeks after the course, I was asked to present something at my workplace. I would have turned white if I had not had Christine's feedback and the course knowledge with me. Eventually the presentation went very well and I even got written commendation about it from my manager. So there is proof that this course is not all theory.

It prepares you for the real thing like nothing else can. Very highly recommended."

– Sourav Tosh

Soft Skills: Professional Communication Participant
"With my over 12 years of work experience, I never knew there are many more ways to make working with others fantastically interesting! Soft Skills: Working With Others taught me about communication, protocol and body language to use at any Canadian workplace I find myself. I now have a new perspective about conflicts at workplace and with customers because I have more tools to manage it.

My profound gratitude to the Facilitator (Christine) and my interesting coursemates that made every seconds of the duration of the course so memorable. Gracia!"

– Shade Popoola

Soft Skills: Working With Others participant

"Although I found the entire course of SOPA to be quite informational and beneficial, the most important take away I have from the Soft Skills: Professional Communication course is the process of Small Talk. I did not know the right approach to Small Talk prior to having taken the course, and learning the Dos and Don'ts of the same has really enriched my knowledge of the subject. I feel better prepared to approach people and strike a conversation with them."

– Samidha Naik

Soft Skills: Professional Communication Course participant

Moving Forward with Positive Steps
Like many immigrants, Hamid Rahmanifard, a Petroleum Engineering professional with over 6 years of experience, chose Canada, particularly Alberta, as the best place for professional growth and integration.
Before relocation, Hamid participated in all five SOPA courses. Due to his eagerness to arrive prepared, Hamid finished his courses ahead of schedule, completing all assignments with a high level of accuracy. In his course evaluation, Hamid wrote, "In my opinion, the main advantage of having information about how to find a job is that we feel more relaxed since we now know what the path is."
After arriving in Canada and meeting with the SOPA AB team, Hamid has been taking advantage of various post-arrival service referrals and is moving forward with positive steps.
During his first two months in Calgary, he has had over 20 informational interviews. In addition, Hamid had the unique opportunity to work at the Global Petroleum Show in June, where he was involved with customer service, hosting, and registration activities. Not only did Hamid have an exceptional opportunity to experience Canadian workplace culture, but he was also able to network in the largest gathering of the oil and gas companies in Canada. Hamid made several valuable professional contacts which will hopefully lead him to successfully integrate into his field of expertise.
"That was so amazing," said Hamid. "Not just because it was my first work experience in Calgary, but also because it gave me a feeling of being a Calgarian. My colleagues' behaviors were so friendly and I found it to be a very good opportunity to practice my English and find more friends here," he said.
The SOPA AB team wishes Hamid all the best and is ready to support Hamid with his integration into his professional field of expertise in Alberta.
– Hasmik Asmaryan
Job Search Strategy Success
Kay is a trained Pharmacist from Nigeria and began the SOPA program in February. She has a Master Degree in Global Health and International Development from London, England. Kay is passionate about both careers and was undecided in the beginning as to which sector to pursue, since it will take a little over a year to gain licensure as a Pharmacist.
When Kay realized she can work in Health and Development without certification, her decision was easier as she knew the kind of work she wanted to do with her life in Canada. She indicated that she wanted to work with an organization like MOSAIC, as she put it, "in the helping field" and, with her degree in Health and Development, it was a great fit.
My first impression of Kay was that she is going to be a winner in whatever she chooses to do as a career. The most important thing on her agenda was to be gainfully employed. What Kay considers relevant to her success was finding out about NOC codes, writing resume and cover letter, marketing herself and learning how to ace interviews. Kay said that SAR (Situation-Action-Result) approach* was one of the most important to her job search and interview success.
I was amazed to find out that within two weeks of her arrival, she has landed a job! She now works at the Mennonite Central Committee as a Program Associate. Her job is very diverse and she is working with different programs providing international relief, refugee resettlement, as well as working on the ground to bring development and peace.
Kay is extremely happy with the work of the SOPA team, not only with the job search but all the emotional support and guidance she received. And I'm happy for her.
– Linda Ragoonanan
Job Search Strategies Facilitator, SOPA British Columbia
*Excerpt from SOPA Job Search Strategies Course:
When interviewers ask you behavioural questions, they want you to tell them about your past behaviour.
The formula for answering behavioural questions is
SAR: Situation, Action, Result.
S: Situation: Describe the situation that you were in or the task that you needed to accomplish. You must describe a specific event or situation, not a generalized description of what you have done in the past. Be sure to give a lot of detail. This situation can be from a previous job, your education, a volunteer experience or any relevant event
A: Action: Describe the action you took. Focus on what you did, not what the other team members did, even if you are discussing a group project. Be organized and brief, but give enough details so the interviewer understands what action you took in this situation.
R: Result: Describe the results. What happened? How did the event end? Was it a positive result? If the result was not positive, what did you learn from this experience? What did you accomplish? This is a very important part of the answer.
Being Prepared is Half Way to Success
"Being prepared is half way of success. While researching for pre-arrival preparation resources I came across the Settlement Online Pre-Arrival program (SOPA). I was surprised that SOPA had a tailored course for Manitoba and it was absolutely free.
I had an enjoyable experience with SOPA from the beginning. Registration process was simple and straightforward and within couple of days I got an introductory email from intake counselor. At all times my intake counselor was very responsive to my requests and questions so that I felt she was available around the clock.
With the help of the intake counselor we set a tailored action plan, which was a very great starter for me. The action plan had a wealth of sources related to employment, housing, English language training, and education, settlement, and transportation as well as key things to do during the first few days upon arrival.
During the interview, I also learned about SOPA courses and decided to take advantage of learning more about Canadian work culture, job hunting practices in Canada and tools as well as work integration aspects. I benefited from those courses by understanding what a tailored resume and cover letter is and how the selection process is structured. It helped me a lot in preparing for an interview by framing it into different stages, type of questions and common mistakes.
Finally, the program was very instrumental in further referrals and answering my questions about health insurance, benefits, medical system, renting and tenancy rights many other real life situations. My intake counselor kindly introduced me to the people from New Journey Housing, Manitoba Start, Neighborhood Immigrant Settlement Worker and Success Skills Centre.
At the end I came to Canada well prepared with a place to stay, secured work and action plan. I would like to thank all the people I met at SOPA for their involvement and support. I wish them all the best."
– Timur Ganiev
SOPA Manitoba client
Q&A from SOPA graduate
Hi Henry, thank you for agreeing to answer our questions. So, let's start.
Q: Where are you from?
A: I'm from the Dominican Republic.
Q: What is your profession?
A: Mechanical Engineer (HVAC and Refrigeration).
Q: Describe yourself in 3 words.
A: Hard working, responsible, honest.
Q: What's the greatest piece of advice a manager or co-worker has given you?
A: To have a good balance between work and family.
Q: Name two things you consider yourself to be very good at.
A: Learning and teaching
Q: What are you going to do when you retire?
A: I plan to have a house on a beach somewhere.
Q: What did you learn from your SOPA course that has made you better prepared to work in Canada?
A: I learned a lot. But the part of how to target cover letters and resumes was fantastic for me.
PS: Henry got a job in his field, 20 days after landing! We are so proud, congratulations!
– Henry Reynoso
SOPA Saskatchewan client
I'm Thankful to SOPA Team
" Hi, I take this opportunity to inform you that I got job in my field within 13 days of my landing in Canada.
I want to send my deepest gratitude for providing me valuable guidance and support when I was back in my home country. I started preparation for this since December, 2015. I am very thankful to Andreea who guided me and offered me many important courses which were very useful before my arrival in Canada.
My first course was Job Search Strategies which I have started in December 2015. This was the first time in my life I was taking online course. My facilitator, Nery was very supportive throughout the course. I came to know about Canada job market and job search techniques which were very different from my home country. I used almost all of these techniques to find a job here. This success would not have been possible without this course and my facilitator. I also came to know about sandwich technique of giving feedback from Nery. She explained me about this technique and also told that you will learn this in your next course which was Professional Communication.
I was so curious to start Professional Communication course as I really wanted to improve my writing and communication skills. I started the course in February 2016 which was facilitated by Caroline. Apart from giving regular feedback of my assignments, she provided me many other links to important websites to improve my skills further. In addition, she gave me valuable inputs to improve my linkedin profile, CV and cover letter. Working with others was the last course I completed. Thanks to Caroline again.
I am using paraphrasing technique to understand different assignments from my colleagues and boss to make sure I understood correctly. This technique also helping me a lot to improve my performance at workplace.
After landing, I went to many settlement agencies. They were astonished by seeing my CV, job search methods and asked me about how I could do this on my own. They saw me well prepared. I simply told them that I am thankful to SOPA.
I can not express my level of happiness in words. I can not believe that my 5 month advanced preparation paid me this way.
Thank you very much. I owe to all of you. If I can be of any help, I would be happy to volunteer or assist myself for SOPA in future."
– Bharat
SOPA Ontario client
Other SOPA courses
Facilitated

Job Search Strategies

Job Search Strategies provides an opportunity for immigrants to learn about the job search process. Clients learn and practice skills which make them more competitive for positions in the Canadian labour market. The course is highly interactive and involves regular contact with a facilitator with extensive experience in pre-employment training. Over six weeks, participants' progress through the topics listed below. Each unit covers a different topic and involves readings, case studies, activities, assignments, videos and additional learning resources.

Self-directed

Working in Canada

Working in Canada provides critical information about Canadian workplace culture, including workplace orientation, organizational culture, workplace protection, employment contracts, taxes, pay, written and unwritten workplace rules. Participants learn about the unique characteristics of the Canadian workplace and how to integrate effectively into their field of employment in Canada.

Canadian Workplace Integration

Canadian Workplace Integration provides information about adapting to Canadian workplace culture. Topics include: how to adapt, the importance of communication styles, how to expand soft skills, using cultural communication, working with differences and understanding power dynamics in the
Canadian workplace.
Like, Follow, Connect
In just over the last few hundred years, the way we communicate and connect with each other has changed a lot. The telephone was an invention of the 19th century and allowed us to connect with people miles away. However, today we can get connected instantly with the whole world using dynamic social media platforms such as Facebook, Twitter, Linkedin, and many other platforms.
Social media plays a central role in today's global communication. At SOPA, we understand the importance of Social Media as a way to communicate with immigrants destined to Canada. Unfortunately, not all platforms are available in all countries where our clients are, so we feel our best approach is to be active on the three main platforms: Twitter, Facebook and LinkedIn. Activity on these platforms is increasing and we would like to thank each one of our followers for connecting with SOPA!
We post job search and interview tips, communication techniques, Canadian cultural nuances, information about Canada and about settlement agencies. We provide our followers with useful and reliable information, so they arrive better prepared for the Canadian labour market and so they will connect faster with the communities of their destination.
If you would like to see any other specific information posted, please tweet, comment to a post on Facebook or Linkedin and do let us know your thoughts. We want to help you to get the information that you need!
For LinkedIn users, please join our 'Arrive prepared in Canada' group and initiate or engage in the discussions. Ask questions before and after you arrive in Canada. Connect with your SOPA Intake counselor and facilitators and grow your network in Canada.
Would you like to get more province specific updates? Make sure to follow SOPA Twitter account in that province!
Alberta: @SOPA_AB
British Columbia: @MOSAIC_SOPA
Ontario: @SOPA_ON
Manitoba: @SOPA_MB
Saskatchewan: @SOPA_Sask
Immigrating to Canada? Sign up for SOPA and Arrive Prepared!
– Albina Ziatdinova
Online Community and Social Media Monitor
British Columbia
MOSAIC Headquarters
1720 Grant St., 2nd floor
Vancouver, B.C.
Canada V5L 2Y7
Phone: 604 254 9626
Fax: 604 254 3932
www.mosaicbc.com
Alberta
CCIS Main Office
5th Floor, 1111 – 11 Avenue SW
Calgary, Alberta T2R 0G5
Canada
403 262 2006
www.ccisab.ca
Atlantic Provinces
Immigrant Services Association
of Nova Scotia (ISANS)
Suite 2120, 6960 Mumford Rd,
Halifax, NS, B3L 4P1
P: 902.423.3607 F: 902 423 3154
Toll Free in NS: 1.866.431.6472
www.isans.ca
Saskatchewan
RODS
Newcomer Welcome Centre
1st Floor, 2332 11th Avenue
Regina, SK S4P 0K1
Phone: 306 352 5775
Fax: 306 352 5011
rods.sk.ca
Ontario
Ottawa World Skills
219 Argyle Avenue, 3rd floor
Ottawa ON K2P 2H4
Tel: 613 233 0453
Fax: 613 232 1757
ottawa-worldskills.org
Catholic Centre for Immigrants
219 Argyle Avenue
Ottawa ON Canada
K2P 2H4
Telephone 613 232 9634
Fax 613 232 3660
cciottawa.ca
Manitoba
Altered Minds Inc.
ENTRY Program
Unit 400-259 Portage Ave.
Winnipeg, Manitoba, Canada
R3B 2A9
Phone 204 944 0133
Fax 204 944 8062
www.entryprogram.ca