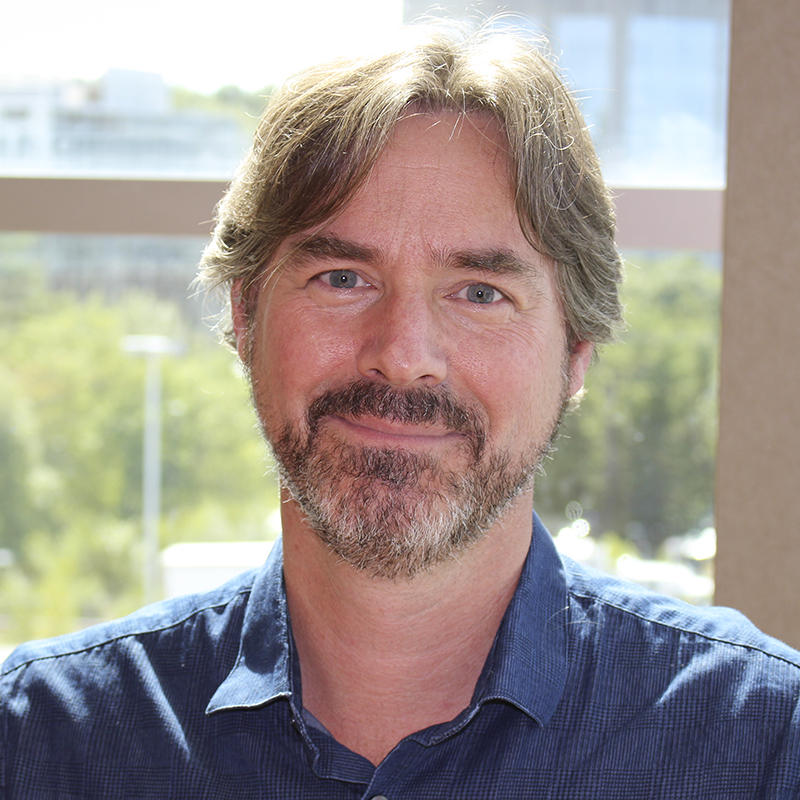 Greetings all!
We are very pleased to be putting out the 4th issue of the SOPA newsletter! Fall is here in Canada – we've already had snow out west! – and the SOPA program is now firmly established! In the last year, the program has helped hundreds of pre-arrival clients from all over the world to arrive prepared in their new Canadian home. And we are very proud to say that our biggest source of referrals is friends, family or acquaintances who have participated in or are familiar with SOPA. (We are constantly telling clients how important their network is – and this proves it!) These ongoing referrals are the greatest endorsement for our program! We couldn't ask for better! Thanks to the many who have praised and recommended the program. We wouldn't be here without you.
We know that pre-arrival services are very important for immigrants. We know the services work! SOPA clients are telling us again and again that they are arriving more confident, more knowledgeable and better prepared for their working life in Canada. And with the expected increase in immigration numbers for Canada, we know there will be lots more important work to be done. It's very exciting.
We, of course, want SOPA to be the best program in can be. It's already a terrific program – a fantastic orientation plus a menu of excellent courses ranging in duration from a few hours to 6 weeks. It's comprehensive and has everything a newcomer destined for the Canadian labour market needs. But we are always interested in ways to improve. So, please continue to share your feedback and thoughts. And if you've participated in the program or are familiar with it, tell your network how great it is. We would love for clients to find out about our program as soon as they can!
Our SOPA partners continue, of course, to do an excellent job delivering the program right across the country. As an example, SOPA partners have been organizing and hosting a number of profession-specific webinars, providing information on pathways to professional licensure in the different provincial areas.
There is more to tell you, but I will let other members of the team do it. So, please read on for success stories, a social media update, and course features and description. And don't forget to engage with us through social media! We're on all the major channels. If you're not on LinkedIn yet, you should be. Join this rapidly growing professional network on SOPA LinkedIn and I will see you there!
Please visit www.arriveprepared.ca for more information about our SOPA program and for additional editions of the Arrive Prepared Insider. We welcome your comments and suggestions on our content. New editions will be available every quarter.
– Andrew Leverman
Project Lead, SOPA
SOPA Self-Directed Courses
Working in Canada

Working in Canada provides critical information about Canadian workplace culture, including workplace orientation, organizational culture, workplace protection, employment contracts, taxes, pay, written and unwritten workplace rules. Participants learn about the unique characteristics of the Canadian workplace and how to integrate effectively into their field of employment in Canada.

Canadian Workplace Integration

Canadian Workplace Integration provides information about adapting to Canadian workplace culture. Topics include: how to adapt, the importance of communication styles, how to expand soft skills, using cultural communication, working with differences and understanding power dynamics in the Canadian workplace.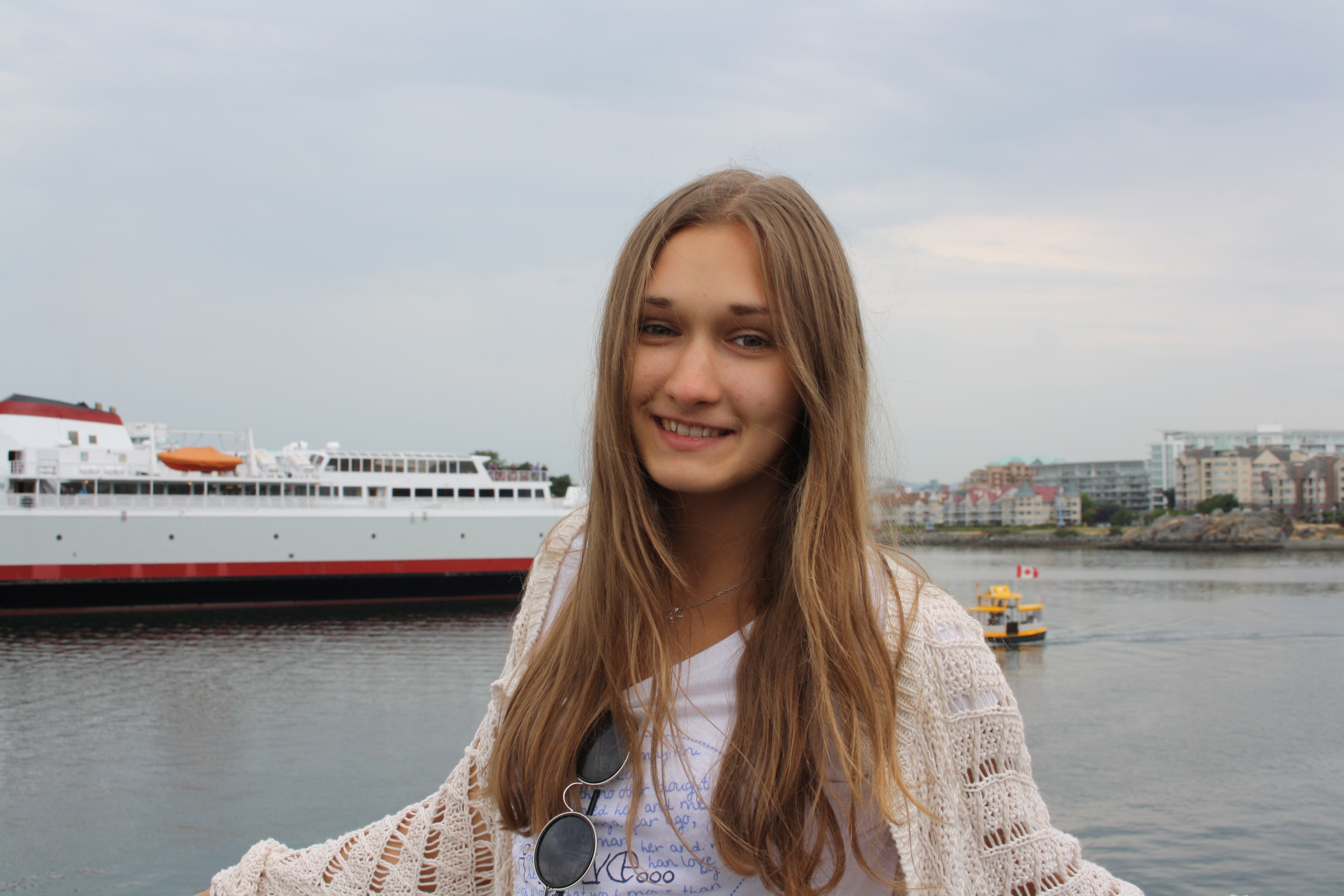 Did 'Working in Canada' help you?
"If anybody asks me that question – I will definitely say 'Yes!'. This course is a great opportunity to discover and find out more information about Working in Canada, as I am sure every country has a unique process, so it is essential for us, newcomers, to know such details provided in this course. Also I got clarification on the things I somehow knew, but now I am more aware of them, especially information regarding income tax and how to file it, and other information. Regarding the structure of the course, it is relatively short and easy to follow, very interesting and all the information is easy to read and understand. I really like conversations and how they provide us with useful information. I am very pleased and happy that I took this course." – Oksana Lepekha, SOPA Alberta client
5 Things I Took Away From SOPA
I am a graduate of accounting with Master of Business Administration (MBA) and I chose internal auditing as my career path.  I have been working as an internal auditor for the past 9 years in various roles. I also worked with one of the biggest banks in Nigeria as an internal auditor. I'm immigrating soon to Nova Scotia, Canada with my family. Before immigrating, I participated in the SOPA Program and I am happy to be a SOPA graduate.
There are so many things I took away from SOPA, but I will share 5 of them with you.
Talking to SOPA facilitators reduced the anxiety of migrating to a new country without family and friends. There is nothing like having a feeling that somebody in SOPA will be there for me and my family when we arrive in Canada.
I now understand that no matter how excellent your hard skills are, although that could change due to technology, we also need a blend of soft skills. Soft skills are transferable across employment and help you to be successful (e.g., team spirit, communication skills and leadership skills).
SOPA taught me the need to target my resume for jobs. I am used to making one size fits all resume. But thanks to SOPA, I now know I need to highlight my skills to suit jobs, which makes sense.
SOPA also taught me that, as new immigrant to Canada, it might not be easy but I should remain positive and I have read about examples of immigrants like me that succeeded. That has boosted my morale and SOPA has increased positive energy around me.
Lastly, SOPA taught me to maximize my day of small beginnings. Anything I find my hand to do upon arrival in Canada, I should do it well because that is what will define me. It's an advice that is close to my heart.
SOPA is an interesting program with excellent facilitators. The counselling sessions are invaluable.
Thanks for the huge opportunity.

– Adeyinka Akinpelu
SOPA Atlantic Client
---
IT Professional From Singapore
Michael Garcia, an IT professional from Singapore, was a SOPA client and a model student. Constantly searching for new ways to be productive, he registered for our program and feels it provided him with information on what to expect to live and work in Canada.
Michael states that the Job Search Strategies course "mentally prepared him on how to 'sell' himself to a company." After his arrival, he met with an Employment Counsellor at the Regina Open Door Society to gain access to local job market advice and resources. Since his resume and cover letter were well prepared as a result of the SOPA course, he was immediately ready to apply for jobs and volunteer in the IT sector to gain experience and build his network.
Equipped with new knowledge, skills and confidence in Canadian job search techniques, he gained employment in his field at a Saskatchewan educational institute In Regina just weeks after arriving! We are very proud of your success, Michael!
– Lisa Williams
Job Search Strategies Facilitator, SOPA Saskatchewan

How I Got a Job in Canada
I learned about SOPA thanks to a message board last year and saved the link in my favorites before even receiving my immigration visa. When I received a notification from IRCC to submit my passports, I went ahead and created an account with SOPA. I only wish I joined SOPA earlier and took all of the offered courses.
It was February 2016, I had my first online session with Andreea Glavan who patiently answered all of my questions and sent me an extensive list with useful links which I started using right away. I was planning to land in Ottawa, the nation's capital, and so she sent me all relevant information about the city and useful services for immigrants.
When I enrolled in Job Search Strategies (JSS) online course, I was lucky to have Nery Munoz as my facilitator, as she was always ready to give me extensive feedback and reply to my numerous questions about how to tailor my resume and cover letter. Thanks to participating in the course and completing all of the assignments in a timely manner, I was able to understand what an employer is expecting from me as an employee and I  I tried to work on my resume so that it also reflected skills the employer was looking for. I actively used Indeed.ca for my job search, set up notification alerts with specific keywords for jobs in Ottawa, which I still keep receiving on a daily basis. Before arriving to Canada, I applied to around 60 jobs and received invitations for an interview from several of them. Currently I'm working at the Ottawa-based IT company, which replied to my resume while I was in my homeland.
I landed in June and within the first weeks of my arrival, I had a chance to meet the Ontario SOPA team in Ottawa. I was also lucky to meet people behind the SOPA program from various provinces of Canada and share my experience as an end-user who benefited from the program.
I would highly recommend participating in the SOPA Program, especially JSS and Canadian Workplace Integration as they would help you to arrive prepared to Canada and would provide you with necessary tools, thanks to which you will succeed in your new home.
I wish all of the newcomers good luck in their preparations and thank the whole SOPA team, especially Nery and Andreea, for being always there for me and other new immigrants to Canada.

– Temur Davronov
SOPA Ontario Client
First SOPA BC Graduate from China
Yue Xu is a professional translator from China who wanted to build her personal network in Canada. Her diverse experience includes translating for government bodies and companies. She took Professional Communication to get a better understanding of Canadian working culture and was an incredibly focused participant who was open to learning the concepts.
"I find the assignments and discussion board extremely helpful even though I dread writing, especially in a foreign language. But hey, doesn't that mean I need to practice more?"
As a facilitator, you know when you have clients where it is just a matter of time until they find a good role in Canada. Yue was very proactive and open to working transitional jobs to gain more experience. While she was still in China, she registered for a legal translation course at Simon Fraser University, which she is really enjoying, and joined the Society of Translators and Interpreters of British Columbia.
Not surprisingly, she lined up interviews within the first few months from several different companies. "I finally accepted a position with a company that is producing renewable fuel. Because it is a diverse role, I will be able to learn a lot, which I look forward to."
Not only did she get this position, but she was offered a freelance opportunity to translate at the hospitals when she didn't even apply for a job. "I was really surprised because I am not yet a certified translator in Canada, but they found my name on the association I joined and contacted me."
Yue is one of many SOPA clients who have amazing results when they are open and implement facilitators' feedback. She said, "You have been giving me so much valuable advice and I really appreciate that because it has made me more confident, realistic and prepared."

– Melissa Chungfat
Cultural Communications Facilitator, SOPA BC
Keys to Job Search Success
SOPA Alberta client Chimezie Ifediniru demonstrated how a positive attitude, good work ethic, realistic expectations and dedication can contribute to a successful job search and workplace integration in Canada.
Chimezie, an IT professional from Nigeria, completed SOPA's Job Search Strategies, Professional Communication and Working in Canada courses before arriving and settling in Calgary with his family in July.
His SOPA facilitators noted his ability to submit assignments on time while incorporating constructive feedback for improvement. "Chimezie was highly motivated and committed," said Hasmik Asmaryan, SOPA Job Search Strategies Facilitator.
"The biggest keys to his success were his positive attitude and likeability as well as his knowledge, professional experience and a very hardworking personality." "He was well prepared, open minded and ready to learn," said Mirjana Borjan, Chimezie's Professional Communication Facilitator. "He's a true professional."
During his job search, Chimezie demonstrated his level of preparedness through networking, being informed about his occupation in Canada and communicating his skills to employers."I was lucky enough to meet people who were in my field," said Chimezie. Less than three months after arriving, Chimezie secured a job within his field and specialization with an established IT consulting firm.

"During my job search, I always maintained a positive attitude," Chimezie said. "I learned a lot from SOPA before coming; it helped me to get a clearer perspective of what is on the ground and the things I needed to do before landing. SOPA will help immigrants if they are able to complete the courses, follow what was learned and, above all, keep a positive attitude."
– Hadis Siadat

Job Search Strategies Facilitator, SOPA Alberta
Our Own SOPA Client
Our newsletters often have testimonials that explain how SOPA builds a client's confidence and skills relevant to the Canadian job search and career. One such testimonial came from Manitoba-bound client Echo Duan, but her story of job search and career is a little different.
We recently interviewed several qualified candidates for the position of  Job Search Strategies course facilitator right here at the SOPA Manitoba partner Altered Minds Inc. And this is where Echo comes in. Echo arrived in Canada in April, 2016, and hit the ground running. Before arriving, she prepared by taking all five SOPA courses in China – her home country. She regularly met with her SOPA facilitators online during Office Hours sessions during that time.
After arriving, she set herself to volunteering with an agency providing English conversation practice and also as an office assistant with a family support centre. She consistently has put her HR experience to good use, while gaining "Canadian experience" in the settlement and employment sectors. Paid work followed with an employment services agency in August. With Echo's starting on October 17 as the Job Search Strategies facilitator for SOPA Manitoba, she continues to fulfill her dream to help people find meaningful employment and realize their career goals. We are proud to welcome Echo as the first SOPA graduate to work for the program! Congratulations Echo and all the best!
– Martin Blumrich
Cultural Communication Facilitator, SOPA Manitoba
SOPA Information Session and Facilitated Courses
Intake and Orientation  

After registration, SOPA clients participate in an Intake and Orientation session where they meet with an Intake Counsellor located with the SOPA Partner in their Canadian province destination. SOPA Intake Counsellors guide clients through a personalized one-hour planning session on career and settlement goals in the province of their destination.

Session Components

Needs Assessment
Action Plan
Settlement Resources Provided
Referral to SOPA Course Program
Referral to other post arrival employment services
Referral to regulatory bodies if applicable
Referral to other post arrival settlement services

Objective 

To determine individual needs and goals ensuring customized pre-employment support for the client. The SOPA Intake and Orientation is the first step in this pre-arrival process, ensuring that immigrants will arrive in Canada better prepared, more confident and enter the workforce sooner.

Meet SOPA Intake Counselors from across all provinces!

Soft Skills: Working with Others

Working with Others provides participants with communication tools required for success in the Canadian workplace. Using videos and other media, the course explores different types of interactions and prepares participants to be workplace ready in the areas of networking, negotiating, working with others and conflict management. Course Objective: To explore Canadian workplace cultural norms and communication strategies through videos and audio recordings.

Course Topics:

Networking
Negotiating
Working with Others
Conflict Management

Soft Skills: Professional Communication

The Professional Communication course provides participants with communication tools required for success in the Canadian workplace. Using videos and other media, the course explores different types of interactions and prepares participants to be workplace ready in the areas of small talk, presentations, constructive feedback and meetings. Course Objective: To explore Canadian workplace cultural norms and communication strategies through videos and audio recordings.

Course Topics:

Small Talk
Presentations
Constructive Feedback
Meetings

Job Search Strategies

Job Search Strategies provides an opportunity for immigrants to learn about the job search process. Clients learn and practice skills which make them more competitive for positions in the Canadian labour market. The course is highly interactive and involves regular contact with a facilitator with extensive experience in pre-employment training. Over six weeks, participants' progress through the topics listed below. Each unit covers a different topic and involves readings, case studies, activities, assignments, videos and additional learning resources.

Course Topics:

General Resume Writing
Targeting Your Resume and Cover Letter
Essential Skills and Transferable Skills
Job Search Methods
Marketing Yourself
Preparing for Interviews
After the Interview
Like, Follow, Connect
With over 2000 likes on our Facebook page, close to 1000 followers on Twitter and nearly 300 connections on LinkedIn, SOPA is taking on the serious task of providing our followers with the latest, relevant information.
Before starting their immigration journey, our prospective clients start searching through the vast amount of information that is available in the digital space, and it's hard at times for newcomers to Canada to find what they need. We know this. And we want our followers and clients to feel better prepared to settle in a new community, so we anticipate their needs and search for this information.
And our Social Media channels are where we share this information. We share interesting articles on job search, interviews, communication techniques in the Canadian workplace, upcoming virtual and real events across the provinces in Canada. We also have Q&A days, days when we share tips and information about Canadian weather, geography and history, and when we post the Q&A from SOPA graduates.
Follow us and stay in the loop!
According to a recent SOPA survey, 80% of our clients said that they use LinkedIn prior to coming to Canada.
It is understandable as the LinkedIn platform is one of the best ways for newcomers to search for a job, and to network and to connect with the potential employers before even arriving in Canada.
Connect with us on LinkedIn and join our LinkedIn group 'Arrive prepared in Canada' to engage in interesting discussions.
For more province specific updates, follow SOPA Twitter account in that province!
Alberta: @SOPA_AB
British Columbia: @MOSAIC_SOPA
Ontario: @SOPA_ON
Manitoba: @SOPA_MB
Saskatchewan: @SOPA_Sask
Tell us how and which Social Media you use before arriving in Canada?
Send your suggestions and comments: info@arriveprepared.ca
– Albina Ziatdinova
Online Community and Social Media Monitor
SOPA Partner Information
SOPA Alberta
CCIS Main Office
5th Floor, 1111 – 11 Avenue SW
Calgary, Alberta, T2R 0G5
P: 403 262 2006
F: 403 262 2033
www.ccisab.ca
SOPA Atlantic Provinces
Immigrant Services Association
of Nova Scotia (ISANS)
Suite 2120, 6960 Mumford Rd,
Halifax, NS, B3L 4P1
P: 902 423 3607
F: 902 423 3154
www.isans.ca
SOPA British Columbia
MOSAIC Headquarters
1720 Grant St., 2nd floor
Vancouver, B.C., V5L 2Y7
P: 604 254 9626
F: 604 254 3932
www.mosaicbc.com
SOPA Manitoba
Altered Minds Inc.
ENTRY Program
Unit 400-259 Portage Ave.
Winnipeg, Manitoba, R3B 2A9
P: 204 944 0133
F: 204 944 8062
www.entryprogram.ca
SOPA Ontario
Ottawa World Skills
219 Argyle Avenue, 3rd floor
Ottawa, Ontario, K2P 2H4
P: 613 233 0453
F: 613 232 1757
ottawa-worldskills.org
Catholic Centre for Immigrants
219 Argyle Avenue
Ottawa, Ontario, K2P 2H4
P: 613 232 9634
F: 613 232 3660
cciottawa.ca
SOPA Saskatchewan
RODS
Newcomer Welcome Centre
1st Floor, 2332 11th Avenue
Regina, SK, S4P 0K1
P: 306 352 5775
F: 306 352 5011
rods.sk.ca

SOPA Newsletter 4th edition