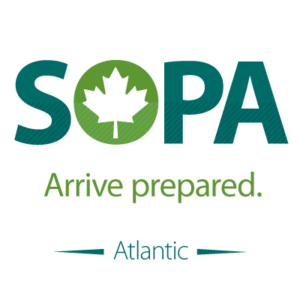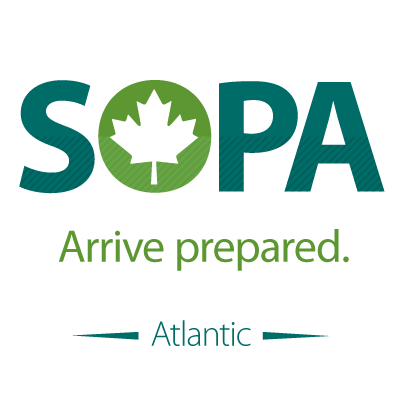 Recent SOPA graduate, Nikita Neveditsin got
a job offer just 2 months after arriving in Halifax!
Christine Wall, SOPA Atlantic Cultural Communication Facilitator, who worked with Nikita in the Soft Skills: Professional Communication course, asked him to share his thoughts on his success in finding the job so quickly.
Tell us about your job in Canada.
I work as a technician-programmer at Mathematics and Computing Science department at Saint Mary's University. I have varied interesting tasks here including creating pieces of software, administrating Linux servers, interacting with professors and students. I have to learn new things every day, and I really like it!
How did your SOPA courses best prepare you for working in Canada? Can you give some examples?
I took the Soft Skills: Professional Communication and Job Search Strategies courses with SOPA. Both courses were extremely useful for me. The Professional Communication course helped me to become prepared for Canadian workplace culture. I learned how to avoid using words that are 'normal' in my country but might be offensive here. Recently, I made a presentation at my workplace, which went well thanks to the SOPA courses.
It is hard to overstate the importance of the Job Search Strategies course. It helped me a lot to prepare for my first interview in Canada, which was so successful that I got a job offer. Thank you ISANS and especially my facilitators, Christine Wall, Hajrija Conrad and Lydia Mans for the great courses and support!
Before arriving in Canada and starting your job, you probably imagined what life was going to be like for you, both at work and at home. After settling in your new home and starting work, what were some situations that you weren't prepared for or that surprised you?
At first, I thought that it is not that hard to find an apartment for rent. Many property owners did not want to lease an apartment to my family because we did not have either Canadian credit history or a job, so it was very difficult to find a place to stay. Second, I was not prepared when my employer asked me to provide phone numbers and email addresses of my ex-colleagues for references because in my home country there are not too many people who speak English fluently. Fortunately, some of my ex-colleagues from Russia have good English, so they supplied the information needed. But what really surprised me here is the fall season. Weather was amazing, and Halifax was very beautiful. In my hometown, we had snow in late October, so I have never seen so many colorful trees in fall.
What do you think of our Canadian winters so far? Have you tried any of our outdoor activities like sledding, skating or snowshoeing? How do you plan to stay active this winter?
Winter in Nova Scotia is not as bad as I expected, it is mild. However, wind chill here in Halifax sometimes can make me feel colder than -35°C in Russia. The weather was surprisingly good during the holidays, so my family and I enjoyed it. I have not tried winter outdoor activities here yet.
What are your best pieces of advice you could give someone who is just about to come to Canada to look for a job or to start a new job?
Prepare as much as possible and take SOPA courses! The courses can really help to prepare for a new job. Also, find somebody at your current job who speaks English well who can provide a reference for your first job in Canada.
Describe your new life in Canada in 3 words.
Fresh, pleasant, interesting.
"It is hard to overstate the importance of the Job Search Strategies course. It helped me a lot to prepare for my first interview in Canada, which was so successful that I got a job offer."Nikita Neveditsin